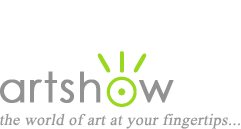 Art Workshops, Classes & Retreats
You are viewing: Glass Workshops in the United States
Select from the following options to view more listings.
---
"Painting on Glass"
September 25, 2020
This fun workshop gives you the chance to play with glass! You will create your own 13"x 6" plate using glass as your canvas. No painting experience necessary! This is a fun workshop so bring a friend and create something new! Once you've finished your creations, I will take them to my studio, fire them in the kiln and then return the finished plates to the Academy for you to pick up a week later.

Location: Hilton Head Island, South Carolina
Instructor: Kathy Oda
Cost: $36 for Members, $40 for Non-members
Sponsor: Art League of Hilton Head
Website, email, (843) 842-5738
---
"Making Glass Beads"
November 7, 2020
Whether a beginner or an advanced glass bead artist, this class is for you. Step by step, Julie will demonstrate how to make glass beads in a small flame of a torch. You will learn heat control and techniques of different styles, the basics of hot head torch set up, and safety. Round beads will be made first. Next you'll pull glass stringers from glass rod to use for decorations and details, making dots, scrolls, and swirls on your own beads. Other shapes and techniques using additional glass inclusions and metals will be included as well as making copper head pins for bead assembly. A discussion of common problems associated with bead making will be covered early in the day.

Location: Mineral Point, Wisconsin
Instructor: Julie Lukosaitis
Cost: $165
Sponsor: Shake Rag Alley Center for the Arts
Website, email, (608) 987-3292