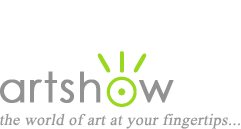 Art Workshops, Classes & Retreats
You are viewing: Mixed Media & Collage Workshops in the United States
Select from the following options to view more listings.
---
"Mixed Media Art: Junk Mail Journaling"
May 14-15, 2021
In this two-day workshop, you will explore how to transform discarded mail, magazines and catalogs into a visual art journal. An art journal is a combination of visual and written imagery that captures thoughts, ideas and images in a visual way. In this class, we will create humorous monsterly pages that capture both your imagination and your recorded thoughts. Her recent solo exhibitions include Dreams and Reality: The Artwork of Leslie Wood at Carnegie Visual Arts Center and Evelyn Burrows Museum, and The Red Clay Survey: 2020 Exhibition of Contemporary Southern Art at the Huntsville Museum of Art. For more information, visit lesliewoodarts.com.

Location: Huntsville, Alabama
Instructor: Leslie Wood
Cost: $300 Museum members/ $325 non-members
Sponsor: Huntsville Museum of Art
Website, email, 256-535-6372
---
"Intuitive Explorations with Acrylic and Collage"
August 16-20, 2021
Come discover your own unique artistic voice with Joan Fullerton. Learn how to coax hints of reality from an abstract background, how to control values and colors for emotional emphasis, and how to suggest rather than delineate. Come explore working intuitively, responding to what shows up, working in a series, and utilizing neutrals for more ethereal abstracts! Unconventional methods of instruction will open new avenues of creativity and encourage genuine expression. Join us for inspiring demonstrations, lectures, encouragement and practice. Joan's work has been in galleries, juried shows and museums since the early 70's.

Location: Bend, Oregon
Instructor: Joan Fullerton
Cost: $795
Sponsor: Art in the Mountains
Website, email, 503-930-4572