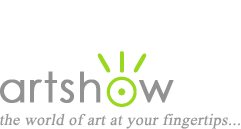 Art Workshops, Classes & Retreats
You are viewing: Mixed Media & Collage Workshops in New Mexico
Select from the following options to view more listings.
---
"April in Taos, New Mexico"
April 18-24, 2020
This is an exceptional opportunity for advanced painters and intermediate to advanced level photographers to retreat, learn and share their perceptions and responses to the environment of Taos, New Mexico. We will stay at the incomparable Mable Dodge Luhan House and absorb its structures and surrounding landscape. This location has inspired many artists, writers, dancers and others who celebrated the arts in the early to mid 20th century. We will explore and create in this place that nurtured the work of such luminaries as Georgia O'Keefe, D.H. Lawrence, Willa Cather, Ansel Adams, John Marin and others in the very home that provided both haven and inspiration for so many creative souls.

Location: Taos, New Mexico
Instructor: Lisa Pressman & Barbara Tyroler
Cost: $2,600 private room & bath; $2,100 shared room
Sponsor: Cullowhee ARTS
Website, email, 828.342.6913
---
"Annual Retreat"
May 28-31, 2020
This annual workshop retreat is held in my personal studio. It is limited to only 8 artists and many folks return every year to refresh their inspiration and tune up their creative muscles. It is an action packed four days but we also relax on the deck or by the pond. Find inspiration in the garden, renew friendships and make new best friends. As you can tell it is about more than just painting techniques. The time in Santa Fe is very special and we use it to refill the well and inspire our muse. We also eat delicious food, find art on every corner and bask in the beauty of the mountains. Join us!

Location: Santa Fe, New Mexico
Instructor: Sandra Duran Wilson
Cost: $900
Website, email, 505-954-4179
---
"Encaustic Monotype: India ink Graphite and Carbon Workshop"
July 18-19, 2020
This workshop offers artists the opportunity to explore and discover new shapes and ideas while using a "Monochrome Approach." Mark-making expressions (gestural marks) help direct the artist to focus on process-oriented abstraction using patterns and emotions as a source of inspiration to create a narrative. To begin, we explore the line, negative space and expression through a series of directed exercises using India ink, charcoal and graphite. We then look and discuss the power of color to convey and communicate meanings and content. This workshop will offer discussions/demos, studio painting time, as well as individual critique concerning your own personal direction in your art making.

Location: Santa Fe, New Mexico
Instructor: Jorge Luis Bernal
Cost: $395.00
Sponsor: Encaustic Art Institute
Website, email, 505-989-3283