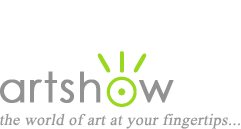 Art Workshops, Classes & Retreats
You are viewing: All media & themes in New Jersey
Select from the following options to view more listings.
---
"Painting Waves & Seascapes in Watercolor with Joel Popadics"
September 28, 2018
Paint waves and seascapes with watercolorist, Joel Popadics, at scenic Sandy Hook Beach. Learn how to construct a wave, handle the floating sea foam, capture a convincing light effect and more on this one-day Plein air workshop. Joel Popadics' workshops are presented with numerous demonstrations loaded with useful information geared to artists of all levels of ability. He creates a serious, but fun painting environment with individual instruction provided throughout the day.

Location: Sandy Hook, New Jersey
Instructor: Joel Popadics
Cost: $75
Website, email, (973) 851-0366
---
"Capturing Light & Atmosphere in Your Watercolors"
October 9 -11, 2018
Join watercolorist, Joel Popadics, at the Seligmann Homestead in Sugar Loaf, NY for a three-day watercolor workshop hosted by the North East Watercolor Society. Learn how to achieve "a feeling of light and atmosphere." in your paintings. Techniques for creating clouds and skies will be explored, as well as how to handle all aspects of the landscape. Joel's workshops are presented with numerous demonstrations loaded with useful information geared to artists of all levels of ability. He creates a serious, but fun painting environment with individual instruction provided throughout the day.

Location: Sugarloaf, New Jersey
Instructor: Joel Popadics
Cost: $300 Members, $330 Non-Members
Sponsor: The North East Watercolor Society
Website, email, (607) 637-3412