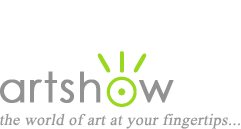 Art Workshops, Classes & Retreats
You are viewing: All media & themes in Arizona
Select from the following options to view more listings.
---
"Intuitive Painting with Ink, Watercolor and Gouache"
January 13-15, 2023
This workshop is designed to teach all levels of students to paint intuitively, starting without preconceived notions or outcome. There will be no preliminary planning or drawing. Process will dictate direction as students use ink, watercolor and gouache to implement elements and principles of design. Instruction will start with random ink marks, then color using a mixture of ink, watercolor and gouache to create a library of design elements. There will be regular comments and evaluation of work in progress concerning relationships between elements and principles. It is entirely possible finished work may be representational, but the goal is work which is compositionally pleasing and aligned with the artist's personal aesthetic.

Location: Tubac, Arizona
Instructor: Stan Kurth
Cost: $335
Sponsor: Tubac School of Fine Art
Website, email, 623-533-1580
---
"Explorations in Oil and Cold Wax"
February 3-5, 2023
Using both additive and subtractive techniques, preplanned color schemes and compositional armatures we'll explore the possibilities only cold wax medium can bring to oil painting. Cold wax medium can be used for representational painting as well as abstracts and everything in between. You'll leave the class with 12-16 starts toward a comprehensive series and a tool box full of new techniques and a plan for self critique to bring the series of fruition. In this upbeat, three-day workshop the cold wax medium, substrates, and tools will be provided. Bring your favorite mark making tools and favorite professional quality oil paints. Suitable to beginners although some knowledge of working with oil paint will be very helpful.

Location: Tubac, Arizona
Instructor: Leslie Miller
Cost: $385
Sponsor: Tubac School of Fine Art
Website, email, 520-398-2589
---
"Be a Cold Wax Boss"
March 18-20, 2023
Take your cold wax art to the next level. In this inspiring, intensive workshop, explore creative techniques in oil and cold wax. Learn to effectively and efficiently work in a series, creating strong, dynamic paintings in your own artistic style.

Location: Tubac, Arizona
Instructor: Leslie Miller and Dianna Fritzler
Cost: $535
Sponsor: Tubac School of Fine Art
Website, email, 520-398-2589