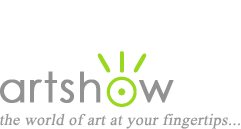 Art Workshops, Classes & Retreats
You are viewing: All media & themes in New Mexico
Select from the following options to view more listings.
---
"Watercolor Painting Workshop"
May 5-10, 2024
If you want to improve your painting skills, you need to get outside and paint! Learning to paint on-location is not only fun and exciting, but can help you with your studio work. In addition, painting in beautiful Santa Fe will provide a deeper more meaningful experience. During this workshop, Brienne will demonstrate and explain her painting process for plein air painting, sharing some great exercises and practices. If you are new to plein air painting, it can be scary and hard to know where to start, know what to paint, and how to deal with the elements. Don't worry! Brienne will teach and guide you through the process of painting with watercolors on-location. Her enthusiasm about watercolor and plein air is infectious.

Location: Santa Fe & Ghost Ranch, New Mexico
Instructor: Brienne M. Brown
Cost: $1,690
Sponsor: French Escapade
Website, email, 510-483-5713
---
"Watercolor Painting Workshop"
May 16-21, 2024
Join us for 5 amazing days in Santa Fe, filling our watercolor journals with memories for a life time and inspiration for larger paintings back home. Kathy will share how she chooses and composes a composition with quick colorful sketches. As a master plein air artist who has taught watercolor classes to adults for 20+ years and 15+ travel workshops around the world, she has a wealth of painting knowledge to share with each of you, no matter what your level of experience. We will travel light with a small pack of supplies that can easily fit into your backpack or satchel. Kathy will work with each of you individually to create your best watercolor sketches.

Location: Santa Fe & Ghost Ranch, New Mexico
Instructor: Kathy Rennell Forbes
Cost: $1,690
Sponsor: French Escapade
Website, email, 510-483-5713