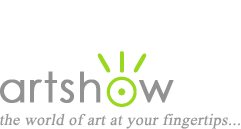 You are viewing: All media & themes in Belgium
Select from the following options to view more listings.
---
"Belgium Watercolor Painting Workshop"
September 4-11, 2024
Painting in Belgium – a dream come true! From quaint little buildings, to beaches, mossy canals and windmills. We get the chance to paint them all! You will be learning some of the most valuable skills in watercolor, such as working wet-on-wet, learning to recognize the moisture content of the paper and why the thickness of your paint mixture is so important. Watercolor is so much easier once you learn these little fundamentals. Our days are relaxed and informative (with lots of good food and laughter in the mix). If you are a first-time plein air painter (and afraid), you'll find it painless! We will also be working in the studio with lots of demos, handouts and personal attention.

Location: Bruges, Belgium
Instructor: Kathie George
Cost: $3,690 before Jan 31st
Sponsor: French Escapade
Website, email, 510-483-5713
---
"Loose and Free Watercolor Workshop"
June 22-29, 2025
In this watercolor workshop, I will help you discover new approaches to your works. Values and Color are the two main elements I will focus on and a dramatic sense of design. My personal style is basically a loose and carefree approach. Leaving a lot of the white of the paper, for me, is paramount in my watercolor work. We will work mostly from our own reference photos, in a relaxed studio environment. You can choose which genres best suit your personality - florals, landscapes, structures, etc. Critiques of the work and one-on-one directions will also be a part of this workshop. I hope you will join me in Bruges for this fantastic painting experience.

Location: Bruges, Belgium
Instructor: Rae Andrews
Cost: $3,790
Sponsor: French Escapade
Website, email, 510-483-5713