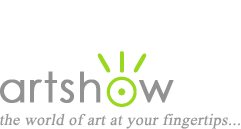 Art Workshops, Classes & Retreats
You are viewing: All media & themes in Belgium
Select from the following options to view more listings.
---
"Travel Sketching and Journaling Workshop"
May 5-12, 2023
Immerse yourself in the beauty of Belgium for seven fun-filled days and capture all the memories on the pages of your illustrated watercolor journal. Famous for Gothic architecture, timber-frame houses, winding canals, and mouthwatering chocolates, Belgium also has a spectacular coastline on the North Sea and is home to world-class art museums. I can't wait to experience it all – especially the chocolates! There's something for everyone, and as your instructor, I'll help you convert all that inspiration into lively sketches that will keep the trip fresh in your mind for years to come. Each day, we'll sketch outdoors, visiting a wide variety of painting locations, everything from bustling town squares and quaint villages to windswept beaches and historic windmills.

Location: Bruges, Belgium
Instructor: Leslie Fehling
Cost: $3,590
Sponsor: French Escapade
Website, email, 510-483-5713
---
"Belgium Watercolor Painting Workshop"
September 4-11, 2024
Painting in Belgium – a dream come true! From quaint little buildings, to beaches, mossy canals and windmills. We get the chance to paint them all! You will be learning some of the most valuable skills in watercolor, such as working wet-on-wet, learning to recognize the moisture content of the paper and why the thickness of your paint mixture is so important. Watercolor is so much easier once you learn these little fundamentals. Our days are relaxed and informative (with lots of good food and laughter in the mix). If you are a first-time plein air painter (and afraid), you'll find it painless! We will also be working in the studio with lots of demos, handouts and personal attention.

Location: Bruges, Belgium
Instructor: Kathie George
Cost: $3,690 before Jan 31st
Sponsor: French Escapade
Website, email, 510-483-5713