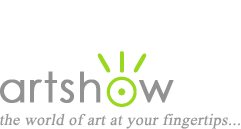 Art Workshops, Classes & Retreats
You are viewing: All media & themes in Kentucky
Select from the following options to view more listings.
---
"Dafford Murals Master Workshop"
June 6-18, 2022
West Kentucky Community and Technical College's Paducah School of Art and Design (PSAD) announces the Dafford Murals Master Workshop, an intensive introduction to the materials, processes, and techniques of renowned muralist Robert Dafford. During this twelve-day hands-on workshop, June 6-18, 2022, Dafford will share his process from start to finish, with students applying these lessons on interior wall panels before moving onsite to the riverfront. Dafford's team will complete the murals in the following weeks. Artists may apply to participate through submission of works samples through CaFÉ, an online application and jurying site at bit.ly/3m1AoTs. Submissions must be received by January 31, 2022. Accepted applicants will be notified by February 18, 2022.

Location: Paducah, Kentucky
Instructor: Robert Dafford
Cost: $795
Sponsor: Paducah School of Art and Design
Website, email, 270-534-3902
---
"Simplifying the Complex en Plein Air / Kentucky Style"
September 22-24, 2022
Come paint in central Kentucky with award-winning California artist Randy Sexton. This 3-day workshop is open to all levels—but it is especially geared to push the experienced artist to greater heights. Randy will review the basics of solid picture making… while sharing his own methods for "Simplifying the Complex." Three days will be spent on location (gathering direct experience en plein air.) Daily demonstrations will be followed up with "one-on-one" assistance at the easel. An additional day of Portrait and Figure painting is also an option!

Location: Springfield, Kentucky
Instructor: Randall Sexton, www.rcsexton.com
Cost: $595
Sponsor: The Art Distillery
Website, 831.620.2955