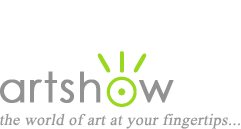 Art Workshops, Classes & Retreats
You are viewing: Workshops about Animals & Wildlife in All Locations
Select from the following options to view more listings.
---
"Animal Sculpture: The Doe"
Saturdays, September 22 - December 15, 2018
Improve your understanding of quadruped anatomy by studying the beautiful and elegant doe. Learn to build an armature and develop the bone and muscle structure in clay through three-dimensional anatomical reference and contemporary media sources. Lecture and demonstration will address sculpting techniques and materials in nontechnical terms. Includes live animal study at an off-site location.

Location: Philadelphia, Pennsylvania
Instructor: Diane Collins
Cost: For Credit: $625, Non-Credit: $495, Lab Fee: $10
Sponsor: Pennsylvania Academy of the Fine Arts
Website, email, 215-972-7632
---
"Watercolor Painting: Let the Colors Paint Themselves"
November 9-11, 2018
Lian begins the workshop with teaching basic watercolor painting techniques – composition and coloring – "color pouring and blending" and "paint around." There are four to six short demonstrations each day with practice sessions in-between. During critiques, Lian will help you understand possible next steps and how to touch up your paintings. Lian Quan Zhen is a highly sought-after workshop watercolor and Chinese painting artist and teacher in the United States and abroad. After immigrating to the United States in 1985, he received a BA from University of California at Berkeley in 1992 and a master's degree in architecture from MIT in 1996. Visit lianspainting.com.

Location: Huntsville, Alabama
Instructor: Lian Quan Zhen
Cost: $375 Museum members/ $400 non-members
Sponsor: Huntsville Museum of Art
Website, email, 256-535-4350 x222
---
"Birds and Blooms"
August 12-16, 2019
Collaging exotic birds in mixed media. An impressionistic painted backdrop sets the stage for exotic birds in colorful collaged plumage with a variety of media. Learn to create collage papers exclusively with Gelli Plate mono printing techniques. In addition to collage we will experiment with adding (and subtracting) charcoal, watercolor pencil, metallic leaf, pigment pens, and found objects such as string, yarn, wrappers, feathers, and anything else a magpie might steal!

Location: La Pointe, Wisconsin
Instructor: Elizabeth St. Hilaire, www.paperpaintings.com
Cost: $770
Sponsor: Madeline Island School of the Arts
Website, email, (715) 747-2054