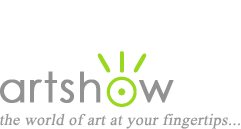 Art Workshops, Classes & Retreats
You are viewing: Workshops about Animals & Wildlife in Colorado
Select from the following options to view more listings.
---
"Finding the Soul of Forgotten Materials"
July 24-26, 2020
This three-day workshop encourages students to experiment with innovative and intuitive ways of creating structures and forms using organic, found and recycled materials. Students are invited to think about shapes and forms and bring these ideas to the workshop. Using unusual techniques developed by Geoffrey to overcome construction challenges, you will create a variety of forms of your choice. You'll be asked to bring some of their own favorite materials. This class is perfect for beginners seeking an introduction to creating curious objects as well as intermediate and advanced students wishing to reach the next level and break out of their comfort zone. Students will learn to use hand and power tools such as drills, band saws, and sanders.

Location: Denver, Colorado
Instructor: Geoffrey Gorman
Cost: $525 - $690
Sponsor: Art Makers Denver
Website, email, 303-263-6963
---
"Koi Fish"
July 26, 2020
Painting the water and these colorful fish are easy with a few tips and painting with Liquid watercolors. In this class you will learn how to layer paint to create depth in water, use mask to protect the white of the paper and paint in details and shadows in the water. After we finish the Koi fish painting we will complete a smaller painting using the same skills.

Location: Denver, Colorado
Instructor: Janet Nunn
Cost: $240 - $270
Sponsor: Art Makers Denver
Website, email, 303-263-6963