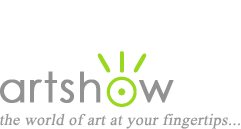 Art Workshops, Classes & Retreats
You are viewing: Jewelry & Metalsmithing Workshops in All Locations
Select from the following options to view more listings.
---
"Metalsmithing Techniques: Lost Wax Casting"
July 11-15, 2021
Delve into learning the lost wax method of casting metal jewelry – a method that has been in continuous use for thousands of years! Take home at least one piece of jewelry at the retreat's conclusion, along with the satisfaction that you created it from start to finish. Enjoy the beauty of Lake Superior, healthy, locally-sourced meals, inspired lodging, and retreat amenities, all in peace surroundings in the woods and on the water. Lodging packages available.

Location: Bayfield, Wisconsin
Instructor: Danny Saathoff
Cost: Tuition + meals from, $1,081
Sponsor: Wild Rice Retreat
Website, email, (715) 779-0178
---
"Metalsmith Essentials: Foundational Processes & Toolmaking"
October 3-7, 2021
As modern day metalsmiths, we have access to almost unlimited tools and materials. Because of this we fail to appreciate the fundamental processes that were used in the past, and those still used in less developed areas of the world today. This workshop will put you in touch with the fundamentals of metal work and tool making. Enjoy the beauty of Lake Superior, healthy, locally sourced meals, inspired lodging, and retreat amenities, all in peaceful surroundings in the woods and on the water. Lodging packages available.

Location: Bayfield, Wisconsin
Instructor: Richard Salley
Cost: Tuition + meals from $1,205
Sponsor: Wild Rice Retreat
Website, email, (715) 779-0178