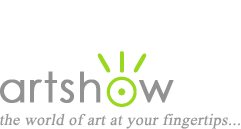 Art Workshops, Classes & Retreats
You are viewing: Jewelry & Metalsmithing Workshops in All Locations
Select from the following options to view more listings.
---
"Jewelry Making, Polymer Clay Beads"
December 10-11, 2022
Join jeweler and potter, Jami Wright, as she teaches the ins and outs of Polymer clay and guides you step-by-step in creating your own gorgeous beads with one-of-a-kind designs! Not interested in beads? Even though we'll be learning how to make beads in this course, polymer clay is extremely versatile, and Jami will share other ideas and ways that you can create with it. All supplies are included in the cost... Just bring yourself and be ready to have a great time!

Location: Hilton Head Island, South Carolina
Instructor: Jami Wright
Cost: $120
Sponsor: Art League of Hilton Head
Website, email, (843) 842-5738
---
"Jewelry Making, Polymer Clay Beads"
December 13-14, 2022
Join jeweler and potter, Jami Wright, as she teaches the ins and outs of Polymer clay and guides you step-by-step in creating your own gorgeous beads with one-of-a-kind designs! Not interested in beads? Even though we'll be learning how to make beads in this course, polymer clay is extremely versatile, and Jami will share other ideas and ways that you can create with it. All supplies are included in the cost... Just bring yourself and be ready to have a great time!

Location: Hilton Head Island, South Carolina
Instructor: Jami Wright
Cost: $120
Sponsor: Art League of Hilton Head
Website, email, (843) 842-5738