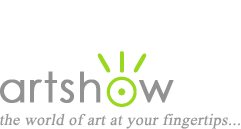 Receive updates via our customized RSS feeds
*
You can also follow us on Twitter @ARTSHOWupdates (
https://twitter.com/ARTSHOWupdates
)
Or Facebook (
https://www.facebook.com/ARTSHOWupdates
)
What is RSS?
RSS (Really Simple Syndication) is a way to receive updates on topics of interest to you. Instead of signing up for a newsletter or having to go to a website to see what's new, the latest information is automatically retrieved and displayed for you.
How do I use RSS?
To use RSS, you will need a RSS news reader or aggregator to collect and display RSS feeds. There are many readers available and most are free. Below are some examples. After setting up your news reader, all you have to do is choose which RSS feeds you want.
Windows desktop RSS readers:

Mac OS X desktop RSS readers:

---
Art-related RSS feeds available from Artshow.com
RSS feeds updated daily, providing the latest information directly to your news reader
To subscribe to one or more feeds below, right-click on one of the XML icons and select "Copy Shortcut" or "Copy Link Location" to copy the location (URL) of the service. Follow the instructions for your particular news reader, and then paste this URL wherever it asks for the location of the service you wish to subscribe to. Once you have subscribed to a channel, your reader will automatically check for updates.
ART COMPETITIONS:

Art Competitions

International Art Competitions
WORKSHOPS BY MEDIUM:

Acrylic Painting Workshops

Ceramics & Pottery Workshops

Collage & Mixed Media Workshops

Drawing & Colored Pencil Workshops

Fiber Arts Workshops

Jewelry & Metalsmithing Workshops

Oil Painting Workshops

Pastels Workshops

Photography & Digital Imaging Workshops

Printmaking Workshops

Sculpture Workshops

Watercolor & Gouache Workshops
Terms of Use for displaying our RSS feeds on your web site
If you're a webmaster, you will find that these RSS feeds offer a great way to provide your visitors with fresh content that's never out-of-date. We encourage you to integrate our RSS feeds into your web site, so long as you provide proper attribution to Artshow.com. You may not display our content in such a manner that does not allow for successful linking to, and delivery of, Artshow.com's web pages. You may not frame any Artshow.com web page.