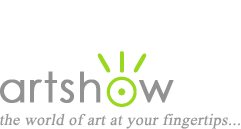 Frequently Asked Questions
Below are answers to your most frequently asked questions. If you have questions that are not answered below, you may contact us at
info@artshow.com
What is your mailing address?
Robert Anderson
Artshow.com
P.O. Box 994
Hixson, TN 37343-0994
How do I post a call for entries for an art show or competition?
Please
click here
to review our listing options and submit your call for entries.
How do I add a listing to the art workshops & classes directory?
Please
click here
to review our listing options and access our submission form.
How can I show my art on Artshow.com? Will you add a link to my website?
Please refer to our
submission guidelines for artists
.
How can I be notified when new art shows & competitions are added to Artshow.com?
We post new listings daily, so check back often for the latest
calls to artists
. You can also get updates from our
RSS feeds
or follow us on
Twitter
or
Facebook
.
As an artist, what do I need to know before submitting my work into art shows and competitions?
For a detailed list of considerations, please read our
tips for entering art competitions
.
I have a painting... Can you tell me more about it?
We recommend that you use one of the major search engines, such as Google.com, to assist you in obtaining further information about a particular artist or artwork. If you are interested in the services of an appraiser, contact the
Appraisers Association of America
. Or if you need the services of a conservator, you may contact the
American Institute for Conservation
.