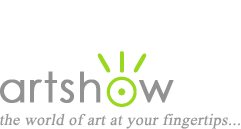 Art Books, Magazines, or DVDs Ad
Promote your art book, magazine, or DVD for a full 3 months for only $45. Or for $90, we will run your ad for an entire year!
Your ad will appear on the most appropriate
Art Books
page as well as the most appropriate
Art Tutorials
page.
Payment Options:
Instructions for Submitting Your Ad
Please send the following items via email to
info@artshow.com
.
1) The image of your book or DVD (JPG, PNG or GIF).
2) Title of your book or DVD.
3) Ad copy (up to 50 words of text). Use standard sentence capitalization (no All-Caps).
4) Your website address so we can link your ad to your website.
*
The ad we create for you will look similar to the one below. Display may vary on different devices.
Example: