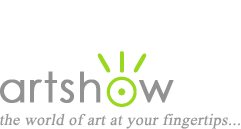 Art Workshops, Classes & Retreats
You are viewing: Business & Marketing Workshops in All Locations
Select from the following options to view more listings.
---
"Portrait and Figure"
July 20-22, 2020
Join Mary Whyte for an extraordinary workshop in watercolor in Bend, OR. Using live models, Mary will demonstrate and guide you through the techniques of planning your compositions, drawing, mixing color and creating great backgrounds. She will show you how to work with the model, avoid mistakes and give personal critiques and great tips for marketing your work. Mary's work is in many corporate and museum collections, and has been featured in International Artist, American Artist, Artist Magazine, and American Art Collector magazines. She has been awarded the Portrait Society of America's Gold Medal.

Location: Bend, Oregon
Instructor: Mary Whyte
Cost: $1095
Sponsor: Art in the Mountains
Website, email, 503-930-4572
---
"Art of the Picture Book"
August 9-14, 2020
Children's books are simple. Anyone can create one, right? But looks are deceiving. Picture books are a uniquely challenging and potent art form, where both words and images work in tandem to create a story. For anyone eager to acquire or deepen the necessary skills--from inception of an idea to a working manuscript—Art of the Picture Book is an ideal opportunity. Award-winning author-illustrator Duncan Tonatiuh is the author of many titles, including Separate Is Never Equal, Pancho Rabbit and The Coyote, and The Princess and the Warrior. His latest book, Soldier For Equality, received an honorable mention for writing from the Pura Belpré Award earlier this year.

Location: Williamstown, Massachusetts
Instructor: Duncan Tonatiuh
Cost: $900- $1200
Sponsor: Buxton School
Website, email, 413 884-2110
---
"Art Marketing: The Business of Selling Your Art Lecture Series"
February 9-11, 2021
Three informative lectures on marketing yourself, your work, and your brand presented by Kate Burridge. Want to sell your Art? Kate will answer your questions - "Do this! ... not that," is the focus of these workshops, all geared to help you be a successfully selling artist. February 9: Artist Self-Promotion, Websites & Social Media. February 10: Basic Training: Pricing, Commissions and Solo Exhibitions. February 11: Working with Galleries.

Location: Sarasota, Florida
Instructor: Kate Burridge
Cost: $125 for Members | $155 for Non-Members
Sponsor: Art Center Sarasota
Website, email, 941-365-2032


See also: Art Books for Business & Art Marketing | Tutorials for Business & Art Marketing