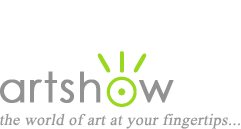 Art Workshops, Classes & Retreats
You are viewing: All media & themes in Virginia
Select from the following options to view more listings.
---
"Felicia Forte Paints Alla Prima Still Life and Portrait"
October 5-7, 2018
Alla Prima painting, single session painting is a stimulating method which teaches you to be present in every brush stroke, focusing only on the essentials, ultimately giving you great dexterity and control. With demonstration and gentle critique, Felicia will challenge you to correctly observe and record the fundamentals: shapes, values, edges and color. In this workshop Felicia will combine portraiture, the subject that she was first interested in, and with which she gained her skill with her current interests in still life, interiors and abstraction. Felicia is an inspired and creative teacher with 9 years of teaching experience under her belt. She will interact with each student according to their experience and strengths. All levels welcome!

Location: Ashburn, Virginia
Instructor: Felicia Forte
Cost: $480
Sponsor: DebKArt Home Studios
Website, email, 571-236-0047
---
"Cold Wax Alchemy with Gina Louthian-Stanley"
November 3-4, 2018
Oil and cold wax is a versatile medium that creates rich luminosity and interesting surfaces. Using an intuitive approach, we will experiment with laying down paint, building texture, scraping away, and then doing it all over again. We will work on multiple pieces, exploring texture, layers, composition and design, the use of color through oil paint and pigment sticks. The layers dry quickly and clean up is done with Wet Ones and the blue Dawn soap and water. You will complete some pieces plus go home with several painting starts to complete later. This is just the beginning of an intriguing new medium! Materials list is on the Art Box website.

Location: Lynchburg, Virginia
Instructor: Gina Louthian-Stanley
Cost: $195.00
Sponsor: The Art Box, Lynchburg, VA
Website, email, 434-401-1620