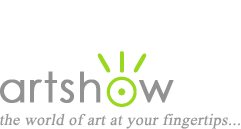 Art Workshops, Classes & Retreats
You are viewing: All media & themes in Virginia
Select from the following options to view more listings.
---
"4 Steps to Realistic Oil Painting with Debra Keirce"
March 21-24, 2019
Learn to paint realistic paintings from photos or life - your choice - in 4 easy steps. I believe my process to be one of the fastest ways to classical realism and I would like to share it with artists of all skill levels.

Location: Broadlands, Virginia
Instructor: Debra Keirce
Cost: $395
Sponsor: DebKArt Home Studios
Website, email, 571-236-0047
---
"Bigger, Faster, Fresher, Looser Abstract Painting"
June 20-22, 2019
Have you ever wondered how to Loosen-Up your painting style? Paint with more Freedom? Be more Spontaneous? Be more Expressive? If the answer to any of these questions is yes, then my Bigger, Faster, Fresher, Looser Abstract Painting Workshop is for you! I will teach you how to do each of these realizing there should also be a firm foundation of structure for your paintings using shape, value, color, edges and center of interest. This workshop is also about learning to loosen-up and paint more freely. All who attend will be able to apply the lessons learned to their own style of painting. This workshop is non media specific. All who utilize watercolor, acrylic, and oil are welcome.

Location: Floyd, Virginia
Instructor: David M. Kessler
Sponsor: Floyd Art Center
Website, email, 540-745-2784
---
"Juan Ramirez - The New Portrait"
June 21-24, 2019
Explore the relationship between abstraction and realism in portraiture. We will paint realism from photos and new portrait concepts with Juan.

Location: Broadlands, Virginia
Instructor: Juan Ramirez
Cost: $485
Sponsor: DebKArt Home Studios
Website, email, 571-236-0047