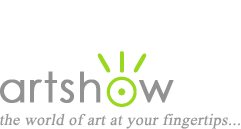 Art Workshops, Classes & Retreats
You are viewing: All media & themes in Massachusetts
Select from the following options to view more listings.
---
"Art of the Picture Book"
August 9-14, 2020
Children's books are simple. Anyone can create one, right? But looks are deceiving. Picture books are a uniquely challenging and potent art form, where both words and images work in tandem to create a story. For anyone eager to acquire or deepen the necessary skills--from inception of an idea to a working manuscript—Art of the Picture Book is an ideal opportunity. Award-winning author-illustrator Duncan Tonatiuh is the author of many titles, including Separate Is Never Equal, Pancho Rabbit and The Coyote, and The Princess and the Warrior. His latest book, Soldier For Equality, received an honorable mention for writing from the Pura Belpré Award earlier this year.

Location: Williamstown, Massachusetts
Instructor: Duncan Tonatiuh
Cost: $900- $1200
Sponsor: Buxton School
Website, email, 413 884-2110
---
"Watercolor Technique for Dynamic Landscape Paintings"
August 23-28, 2020
There are relatively few ways to apply watercolor to paper. This workshop focuses on adapting the handful of techniques to your landscape paintings. We'll work to create rich visual sensations that reveal your own vision of the landscape. We'll start by examining and understanding the basic techniques and exploring the visual possibilities of each. Then we'll apply these techniques to convey symbolism and meaning, and for providing the paintings with a rich dynamism. Tony is a Signature Member of both the New England and Vermont Watercolor Societies, and an Artist Member of the North Shore Arts Association and New York's venerable Salmagundi Club. He works from his studio in Bennington, Vermont.

Location: Williamstown, Massachusetts
Instructor: Tony Conner
Cost: $900- $1200
Sponsor: Buxton School
Website, email, 413 884-2110