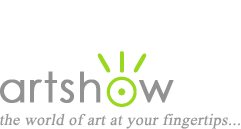 Art Workshops, Classes & Retreats
You are viewing: Landscape & Plein Air Workshops in Massachusetts
Select from the following options to view more listings.
---
"Key Elements of Plein Air Painting"
August 2-7, 2020
Join George Van Hook for a four-day plein air workshop. George stresses alla prima painting and using a loose and fast approach to capture the landscape in the first try. The workshop will include live demonstrations and individual attention. One afternoon will include a 3-hour visit to the nationally renowned Clark Art Institute. There George will share his extensive knowledge of art history with participants as he highlights techniques used by masters in composition, brushstrokes and color. George is a nationally recognized artist who has won numerous plein air competitions and awards all over the country for his oils and watercolors . He also teaches plein air classes, nationally.

Location: Williamstown, Massachusetts
Instructor: George Van Hook
Cost: $900- $1200
Sponsor: Buxton School
Website, email, 413 884-2110
---
"Watercolor Technique for Dynamic Landscape Paintings"
August 23-28, 2020
There are relatively few ways to apply watercolor to paper. This workshop focuses on adapting the handful of techniques to your landscape paintings. We'll work to create rich visual sensations that reveal your own vision of the landscape. We'll start by examining and understanding the basic techniques and exploring the visual possibilities of each. Then we'll apply these techniques to convey symbolism and meaning, and for providing the paintings with a rich dynamism. Tony is a Signature Member of both the New England and Vermont Watercolor Societies, and an Artist Member of the North Shore Arts Association and New York's venerable Salmagundi Club. He works from his studio in Bennington, Vermont.

Location: Williamstown, Massachusetts
Instructor: Tony Conner
Cost: $900- $1200
Sponsor: Buxton School
Website, email, 413 884-2110