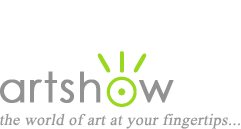 Art Workshops, Classes & Retreats
You are viewing: Landscape & Plein Air Workshops in New Jersey
Select from the following options to view more listings.
---
"Plein Air Painting in Cape May"
September 20-23, 2018
Join Joe Sweeney for a plein air painting retreat in beautiful Cape May! Experience small town hospitality while painting Cape May Point, the Cove with sweeping vistas, Cape May Lighthouse, and Sunset Beach. Includes tips on choosing a prime location, reading the weather and light at a particular time of day, and setting up a landscape palette. Morning and evening painting times will leave the afternoons free to relax on the beach – the perfect artist's getaway! Instruction geared towards oil, acrylic and pastel, but experienced watercolorists are welcome.

Location: Cape May, New Jersey
Instructor: Joseph Sweeney
Cost: $595
Sponsor: Pennsylvania Academy of the Fine Arts
Website, email, 215-972-7632
---
"Painting Waves & Seascapes in Watercolor with Joel Popadics"
September 28, 2018
Paint waves and seascapes with watercolorist, Joel Popadics, at scenic Sandy Hook Beach. Learn how to construct a wave, handle the floating sea foam, capture a convincing light effect and more on this one-day Plein air workshop. Joel Popadics' workshops are presented with numerous demonstrations loaded with useful information geared to artists of all levels of ability. He creates a serious, but fun painting environment with individual instruction provided throughout the day.

Location: Sandy Hook, New Jersey
Instructor: Joel Popadics
Cost: $75
Website, email, (973) 851-0366
---
"Capturing Light & Atmosphere in Your Watercolors"
October 9 -11, 2018
Join watercolorist, Joel Popadics, at the Seligmann Homestead in Sugar Loaf, NY for a three-day watercolor workshop hosted by the North East Watercolor Society. Learn how to achieve "a feeling of light and atmosphere." in your paintings. Techniques for creating clouds and skies will be explored, as well as how to handle all aspects of the landscape. Joel's workshops are presented with numerous demonstrations loaded with useful information geared to artists of all levels of ability. He creates a serious, but fun painting environment with individual instruction provided throughout the day.

Location: Sugarloaf, New Jersey
Instructor: Joel Popadics
Cost: $300 Members, $330 Non-Members
Sponsor: The North East Watercolor Society
Website, email, (607) 637-3412