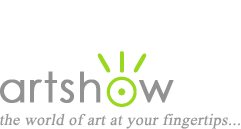 Art Workshops, Classes & Retreats
You are viewing: All media & themes in New Hampshire
Select from the following options to view more listings.
---
"Exploring Watercolor"
August 27-30, 2018
Watercolor paintings can be so much more than a checklist of watercolor technique. David Daniels goes beyond the basics of paint application, and teaches how to construct strong, vibrant, personality filled paintings. Technique is very important to this discipline, but it is the composition of your painting that will engage your viewer. When strong compositions and thoughtful technique are combined, it is an unbeatable combination. David shows how to carefully construct a watercolor using preliminary sketches and value studies. He will also demonstrate his methods of using multiple glazes of wet-into-wet passages to achieve unsurpassed brilliance as well as the use of masking agents to achieve jewel-like clarity. This class is open to students of all levels of watercolor experience.

Location: Haverhill, New Hampshire
Instructor: David R. Daniels, mrwatercolor.com
Cost: $400
Sponsor: Gibson House Bed and Breakfast
Website, email, (800) 989-2150 or (603) 989-3125
---
"New England Art Workshop Retreat"
October 11-16, 2018
Join Amber Palmer for an exclusive artists' retreat---a week of Autumn Color Painting in beautiful New Hampshire! You will have the unique opportunity to both paint and photograph in this magical setting. Whether you're an aspiring artist or an experienced watercolor artist or photographer, the Gibson House is the perfect place to be inspired. Two 50-foot long porches overlook the Connecticut River Valley and Green Mountains of Vermont, insuring outdoor work and relaxation space in any weather. Formal gardens and the picture-perfect Village of Haverhill Corner offer tranquility and visual stimulation. Additional excursions will be included to Castle in the Clouds in nearby Moultonborough, NH and to a hidden 'On Golden Pond' inspired lakeside for plein air painting and photography.

Location: Haverhill, New Hampshire
Instructor: Amber Palmer
Cost: $190
Sponsor: Gibson House Bed and Breakfast
Website, email, (800) 989-2150 or (603) 989-3125