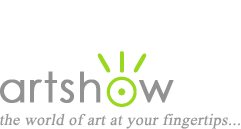 Art Workshops, Classes & Retreats
You are viewing: All media & themes in Oregon
Select from the following options to view more listings.
---
"Modern Impressionism in Action"
October 19-22, 2022
Colley Whisson believes "It is not what you paint but how you paint it". He has a strong belief that he is not copying nature but giving expression to visual ideas. Colley teaches the fundamentals needed to produce paintings with powerful light effects, loose brushwork and sensitivity to the subject. Colley's workshops are conducted in a positive and uplifting manner. In this workshop, he will focus on tone, composition, brushwork, color saturation, and pay special attention to the importance of edges. Colley employs a step-by-step process, demonstrating to all levels of students the best approach to constructing a painting. Weather permitting, Colley will conduct an outdoor demonstration to show his approach to working on site, or 'en plein air'.

Location: Bend, Oregon
Instructor: Colley Whisson, www.colleywhisson.com
Cost: $675
Sponsor: Cascade Fine Art Workshops
Website, email, (541) 408-5524
---
"Vibrant, Versatile Colored Pencil"
July 14-16, 2023
This workshop focuses on "painting from a point", using a wide variety of colored pencils and compatible surfaces to create dynamic, vividly-drawn colored pencil paintings. Materials used include waxy/oily colored pencils as well as those remarkable "sleeper" products, watercolor pencils. Surfaces (provided) include papers, boards, even unique sanded papers. Featuring an abundance of free art supplies, this workshop is full to the brim with personal attention, demonstrations, tools, and techniques that are sure to increase your repertoire. Kristy Kutch, C.P.S.A. is an experienced, supportive workshop teacher, the author of two colored pencil technique books and the featured artist on four instructional films.

Location: Portland, Oregon
Instructor: Kristy Kutch, C.P.S.A.
Sponsor: Oregon Society of Artists
Website, email, 503-228-0706