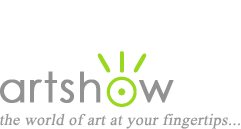 Art Workshops, Classes & Retreats
You are viewing: All media & themes in Oregon
Select from the following options to view more listings.
---
"Plein Air Painting Central Oregon"
June 13-15, 2022
Preserve your memories in a reminiscent and unparalleled way. A photograph is evidence of your visit, but a sketch of the same will bring back the feeling of the day, the smell of the local cafe and the feel of the culture. David Lobenberg will teach the six universal skill sets of drawing, as well as, critical compositional, color, and value strategies. David's watercolor paintings can be found in private, public, and corporate collections across the country. His work has been featured in American Artist, Southwest Art, and American Art Collector magazines to name a few.

Location: Bend, Oregon
Instructor: David Lobenberg
Cost: $595
Sponsor: Art in the Mountains
Website, email, 503-930-4572
---
"Painting Portraits from Photos"
June 20-24, 2022
Though often viewed as intimidating and challenging, painting the figure can be just as approachable as a still life and landscape, and brings with its accomplishment a unique satisfaction and reward. Ted will discuss the pitfalls and pluses of painting from photographic reference as well as how to achieve spontaneity, character, and life in your paintings. Class will include daily demonstrations and one-on-one interaction with class members. As Ted shares the specific techniques he uses to bring excitement to his figurative work, you will find your paintings taking on a new life. And, experience great fun in the process! Ted Nuttall is a signature member of the Northwest Watercolor Society, the Transparent Watercolor Society of America, and Watercolor West.

Location: Bend, Oregon
Instructor: Ted Nuttall, www.tednuttall.com
Cost: $795 for Full days, $400 for 1/2 days
Sponsor: Cascade Fine Art Workshops
Website, email, (541) 408-5524
---
"Modern Impressionism in Action"
October 19-22, 2022
Colley Whisson believes "It is not what you paint but how you paint it". He has a strong belief that he is not copying nature but giving expression to visual ideas. Colley teaches the fundamentals needed to produce paintings with powerful light effects, loose brushwork and sensitivity to the subject. Colley's workshops are conducted in a positive and uplifting manner. In this workshop, he will focus on tone, composition, brushwork, color saturation, and pay special attention to the importance of edges. Colley employs a step-by-step process, demonstrating to all levels of students the best approach to constructing a painting. Weather permitting, Colley will conduct an outdoor demonstration to show his approach to working on site, or 'en plein air'.

Location: Bend, Oregon
Instructor: Colley Whisson, www.colleywhisson.com
Cost: $675
Sponsor: Cascade Fine Art Workshops
Website, email, (541) 408-5524