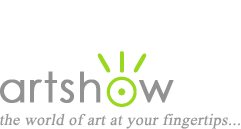 Art Workshops, Classes & Retreats
You are viewing: All media & themes in Indiana
Select from the following options to view more listings.
---
"Colored Pencil: Vivid and Versatile"
October 1-3, 2018
Explore colored pencil potential- both traditional (non-watercolor) and watercolor pencils. Kristy Kutch, author of Drawing and Painting with Colored Pencil and The New Colored Pencil, is also featured in four instructional DVDs. She brings a wealth of experience and a friendly, supportive attitude that bolsters everyone- beginner to veteran. Kristy guides students through many techniques, with frequent demonstrations and access to large demonstrator sets of pencils. Come prepared to take home plenty of samples and goodies, too! This workshop will be held in a peaceful country studio setting with a small group (maximum 12). Students wishing to stay on-site should inquire about lodging at the nearby Lindenwood Retreat Center. Daily lunches are included in the price of the workshop.

Location: Donaldson (near Plymouth), Indiana
Instructor: Kristy Kutch
Sponsor: Moon Tree Studios, the Center at Donaldson
Website, email, 574-935-1712
---
"Dip into Watercolor Pencils"
April 6, 2019
Watercolor pencils are a great bridge between the control of drawing and watercolor's fluid grace. This medium offers an abundance of possibilities- neatly packaged in a highly-pigmented point. Do you want light transparent color, or perhaps hues which are rich, dense, and saturated? Watercolor pencils are ideal for creating complete paintings and also for embellishing and emphasizing color in watercolor paintings. Kristy Kutch is an experienced workshop instructor with a supportive, upbeat approach. She is also the featured artist in 4 instructional DVDs and the author of two books, Drawing and Painting with Colored Pencil and The New Colored Pencil. This workshop promises to be packed with demonstrations, fun, and sample art supplies.

Location: Michigan City, Indiana
Instructor: Kristy Kutch
Cost: $60
Sponsor: Michigan City Art League
Website, email, 219-879-2198