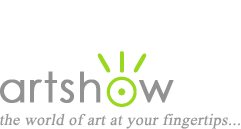 Art Workshops, Classes & Retreats
You are viewing: All media & themes in South Carolina
Select from the following options to view more listings.
---
"Finding the Light in Watercolor with Vladislav Yeliseyev"
February 4-6, 2019
3-day Studio Workshop. "The challenge with watercolor," Vlad explains, "is to achieve richness in color and not to lose the transparency." Vlad came to the US from Moscow in the 1980's, educated in classical art and architecture. Using a limited palette and brushwork, he has a unique ability to depict reflected light in his cityscapes and seascapes. His work has earned him numerous awards throughout the world. Vlad's teaching style reflect his playful sense of humor. He'll begin with and demo and students will paint small postcard sized images to practice his application techniques. Students will then move to quarter to half-sized sheets of paper. Space is limited to 12 artists.

Location: Fort Mill, South Carolina
Instructor: Vladislav Yeliseyev
Cost: $400
Sponsor: Fort Mill Art Guild
Website, email, 941-330-6865
---
"Mixing Greens of the Lowcountry: On Watercolor Canvas"
February 21-22, 2019
This 2-day indoor watercolor workshop (on watercolor canvas) will boost your self-confidence when you get ready to paint your next landscape or gardenscape. I've been painting landscapes for over 35 years. I remember the frustration of painting stilted shrubs and trees that looked like they were pasted on. I've got some tried and true formulas to share with you. I'll show you all my techniques...I don't hold back! We'll all paint the same subject, a step at a time! Location is Seabrook Island Community Center (indoors). A Pass will be provided to you. All skill levels are welcome, although beginners will benefit most by watching. You must be able to draw from my digital photo.

Location: Seabrook Island, South Carolina
Instructor: Helen K Beacham
Cost: $200
Sponsor: Seabrook Island Artist Guild
Website, email, 843-408-5240
---
"Skies: From Scrumptious to Moody"
March 8-9, 2019
Tired of seeing the same old blues in every sky painting? This workshop will show you how to use colors in your skies to add drama and excitement to your landscapes and seascapes. This is a technique-based workshop, and students will paint at least 3 or more quarter sheet paintings per day, each painting utilizing different techniques, colors, and subjects. Annie Strack earned Signature Membership in 10 organizations including the International Society of Marine Painters, etc. She's going to share all she knows! Beginners to Advanced are invited.

Location: Summerville, South Carolina
Instructor: Annie Strack
Cost: $235
Sponsor: Beacham Fine Art
Website, email, 843-408-5240