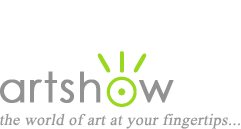 Art Workshops, Classes & Retreats
You are viewing: Youth Art Classes in South Carolina
Select from the following options to view more listings.
---
"Youth: Summer Beach Art"
June 9, 2020
For kiddos ages 5 to 15. Join us for these exciting classes, each of which focus around a famous artist or style. Each week will incorporate the elements of art and principles of design. Often, math and language arts concepts will be reiterated for a full on arts integrated lesson.

Location: Hilton Head Island, South Carolina
Instructor: Debi West
Cost: $30 / $27 for Members
Sponsor: Art League of Hilton Head
Website, email, (843) 842-5738
---
"Youth: Fruit Bowl Fun"
June 30, 2020
For kiddos ages 5 to 15. Learn how to draw and paint fruit in this fun class that encourages the exploration of media. From drawing skills using contour lines and measuring to adding values through color harmonies, the final works are always delicously wonderful!

Location: Hilton Head Island, South Carolina
Instructor: Debi West
Cost: $30 / $27 for Members
Sponsor: Art League of Hilton Head
Website, email, (843) 842-5738