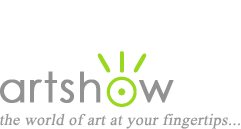 Art Workshops, Classes & Retreats
You are viewing: All media & themes in Maine
Select from the following options to view more listings.
---
"Monhegan Island Watercolor Workshop with Paul Niemiec, Jr"
June 13-19, 2020
For beginner/ intermediate level painters. Class size limited to 10 participants. Workshop Goal: To nurture observational skills and use of the watercolor medium in a joyful process of self- expression. It is the intent to provide the participant with basic tools and approaches to painting in watercolor that encourage self-development. Watercolor is a beautiful, playful, spontaneous medium. Having fun in this workshop is important.

Location: Monhegan, Maine
Instructor: Paul Niemiec, Jr
Cost: Deposit: $275 due 2/1/20, Final payment $275 due 4/1/20
Website, email, 315-430-2659
---
"Monhegan Island, Maine Art & Visualization Workshop Retreat"
July 20-24, 2020
A fun art workshop in an exotic location, but not an ocean away, only 10 miles of ocean to reach tiny Monhegan Island, Maine. Let us help you reconnect with the 'confident you' that you've put aside to do 'the stuff that happens in life'...don't just go with the flow, live life like you do in your happiest moments. Realize, this is not just a workshop in learning or relearning to paint, it's a workshop to help you remember where you left yourself. Remembering your core of who you truly are - awesome, just the way you are.,'the tiny island that time forgot' step off the boat and into a way of life that existed in the 1960's.

Location: Monhegan Island, Maine
Instructor: J. R. Baldini, IPAP Founder
Cost: $ 597.00
Sponsor: Baldini Painting Holidays
Website, email, 1.800.393.7270
---
"Monhegan Island, Maine Art & Visualization Workshop Retreat"
July 20-21, 2020
A fun art workshop in an exotic location, but not an ocean away, only 10 miles of ocean to reach tiny Monhegan Island, Maine. Let us help you reconnect with the 'confident you' that you've put aside to do 'the stuff that happens in life'...don't just go with the flow, live life like you do in your happiest moments. Realize, this is not just a workshop in learning or relearning to paint, it's a workshop to help you remember where you left yourself. Remembering your core of who you truly are - awesome, just the way you are.,'the tiny island that time forgot' step off the boat and into a way of life that existed in the 1960's.

Location: Monhegan Island, Maine
Instructor: J. R. Baldini, IPAP Founder
Cost: $ 597.00
Sponsor: Baldini Painting Holidays
Website, email, 1.800.393.7270