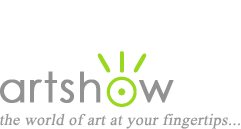 Art Workshops, Classes & Retreats
You are viewing: Creativity & Style Workshops in Maine
Select from the following options to view more listings.
---
"Addition & Subtraction: Abstract Painting Workshop"
July 21-22, 2018
Join us for this 2 day workshop with Portland artist Haley Nannig. Haley will lead us through exercises and demonstrations of her methods working in layers, leading you to experiment with your own style in the creation of abstract works. We'll explore the conversation between artist and canvas using color theory, paint, spray paint and stencils. Students will learn about pouring, blocking in/out, peeling back, and painting on nontraditional surfaces. This workshop is designed for painters who have some basic experience with color mixing and composition, but the material will be accessible to artists of all levels. All of this and the ability to explore beautiful Portland, Maine.

Location: Portland, Maine
Instructor: Haley Nannig
Cost: $260
Sponsor: Still Life Studio
Website, email, 207-899-6972
---
"Monhegan Island - Art & Visualization workshop"
July 23-27, 2018
Here's your chance to stay and work on the magical, mystical island of Monhegan, long known for creative, spiritual and life altering forces with like minded individuals seeking the essence of oneness and serenity with nature. Experience the ancient romanticism long known to artists, poets, writers and musicians that is Monhegan, the island that time forgot... Get in touch with your inner creative force in a reality most artists just dream about. Learn to find a strong composition, value pattern, and you'll learn how to work with color temperature for atmospheric effects.

Location: Monhegan Island, Maine
Instructor: J.R. Baldini, IPAP
Cost: $597.00
Sponsor: Baldini Art & Visualization Workshops
Website, email, 1.800.393.7270 in studio 9-5
---
"Monhegan Island - Art & Visualization workshop"
July 23-24, 2018
Here's your chance to stay and work on the magical, mystical island of Monhegan, long known for creative, spiritual and life altering forces with like minded individuals seeking the essence of oneness and serenity with nature. Experience the ancient romanticism long known to artists, poets, writers and musicians that is Monhegan, the island that time forgot... Get in touch with your inner creative force in a reality most artists just dream about. Learn to find a strong composition, value pattern, and you'll learn how to work with color temperature for atmospheric effects.

Location: Monhegan Island, Maine
Instructor: J.R. Baldini, IPAP
Cost: $325.00
Sponsor: Baldini Art & Visualization Workshops
Website, email, 1.800.393.7270 in studio 9-5


See also: Art Books for Creativity & Style | Tutorials for Creativity & Style