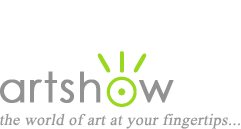 Art Workshops, Classes & Retreats
You are viewing: Creativity & Style Workshops in California
Select from the following options to view more listings.
---
"Karl Dempwolf Plein Air Workshop"
October 26-28, 2018
Karl is a Signature Member of the California Art Club, and was recently honored with the Lifetime Achievement Award at the 2017 National Plein Air Convention and Expo (PACE 17). Karl is a wonderful teacher and eager to share his enthusiasm and inspiration of nature. He will help students with composition, color harmony, and enhancement of individual style. In this workshop, you will learn to select focus from scenery in front of you, simplify objects with drawing, emphasize and highlight with colors, and fine tone your paintings.

Location: Cambria, Central California Coast, California
Instructor: Karl Dempwolf
Cost: $450
Sponsor: netmonet.com
email, 818-636-3770
---
"Paint Fresh Fall Colors - Still Life Workshop"
November 5-6, 2018
Learn how to simplify your palette and paint thin layers of rich colors. Discover a fresh approach to painting a still life. Gain a better understanding of transparent and opaque colors. Amanda will discuss the importance of light, color, harmony, composition and brush work. She will be giving a morning demonstration, with students painting in the afternoon. All students will be provided with the same photograph to paint from. A different grouping of objects will be discussed and painted each day. Class size is limited to ensure individual attention and instruction.

Location: Newport Beach, California
Instructor: Amanda Fish
Cost: $300
Sponsor: Debra Huse Gallery
Website, email, 949-723-6171
---
"Awaken Your True Creativity Retreat"
April 25-28, 2019
A weekend experience located in the beautiful central coast of California geared towards nourishing and uncovering your inner artist. Through the art of mixed media you will learn how to trust your creative intuition. I take you step-by-step in the process of learning how to combine collage, fabric, acrylic painting, layering, and found objects. I also coach you through the creative process so you don't feel intimidated when exploring your own creativity. Mixed media art is the ideal medium to explore your creative side without the pressure of having to be artistic or create a perfect piece of art. We invite accidents or mistakes to happen, while finding beauty in imperfections. Also included: yoga sessions, lunches and henna tattoos.

Location: Cambria, California
Instructor: Lisa Agaran
Cost: Early Bird $525 | Regular $625
Sponsor: True Creativity Within
Website, email, 626-470-7278


See also: Art Books for Creativity & Style | Tutorials for Creativity & Style