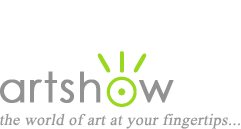 Art Workshops, Classes & Retreats
You are viewing: All media & themes in Maryland
Select from the following options to view more listings.
---
"Printmaking one-week immersion workshop: Photolithography"
August 6-10, 2018
Immerse yourself! This one-week intensive workshop allows you to focus entirely on learning a new skill. Each workshop is led by a leading professional in her or his field. This class is geared toward professionals and highly experienced amateurs. Topic: Photolithography. Learn to print multi-plate, color lithographic prints from photographs. We will also explore Pronto and Smart plate printing. Instructor, Christopher Wallace, has taught for Frogman's Print Workshops, the University of Houston, and Glassell School of Art. His work is exhibited internationally.

Location: Silver Spring, Maryland
Instructor: Christopher Wallace
Cost: $400; non-Maryland residents add $255
Sponsor: Community Arts at Montgomery College
Website, email, 240-567-5806
---
"Finding The Soul of Forgotten Materials"
October 4-7, 2018
Experiment with innovative and intuitive ways of creating a variety of structures and forms using organic, found and recycled materials. During this workshop students are invited to think about shapes and forms that hold particular interest and bring these ideas to the workshop. We will look at alternative construction methods using wire, screws and basic woodworking techniques to assemble our forms and we will also learn how to sculpt and shape carving foam, which is the armature for each sculpture.

Location: Snow Hill, Maryland
Instructor: Geoffrey Gorman
Cost: $675 USD
Sponsor: Cullowhee Arts
Website, email, 828-342-6913
---
"Nihonga: Then And Now"
November 12-16, 2018
In this course students will reinterpret nature's deep imagery and essence employing matter from nature itself, within a limited palette. Paint, ink and home-made gesso will be made from inorganic and organic sources including pine soot, shells and earth minerals. Natural metallics will be introduced for warmth and depth. These arcane processes have been employed for thousands of years on cave walls, screens and scrolls, and aboriginal works. A variety of drawing, painting and collage techniques will be covered to cultivate individualized expression. This meaningful, process-driven, ecological (non-toxic, water-based) work truly nurtures the heart and spirit.

Location: Snow Hill, Maryland
Instructor: Judith Kruger
Cost: $885 USD
Sponsor: Cullowhee Arts
Website, email, 828-342-6913