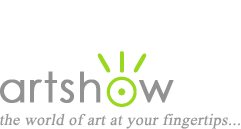 Art Workshops, Classes & Retreats
You are viewing: Creativity & Style Workshops in Mexico
Select from the following options to view more listings.
---
"Cold Wax + Oil I"
January 23-27, 2023
Join artist Anne Hebebrand for a 5 day long cold wax medium and oil workshop in Todos Santos. Learn to build a textured and vibrant paint surface using cold wax, oil and pigment sticks. Explore unique techniques using a variety of tools and materials to create richness and depth in your painting through layering. An hour away from Cabo San Lucas in Baja California, Mexico, Todos Santos is a vibrant small town full of restaurants, galleries, yoga studios and wonderful beaches, overlooking the Pacific Ocean. Be inspired by the colors and scents of Todos Santos to explore your art and connect with yourself and others. Workshop is limited to ten students and artists new to cold wax and oil.

Location: Todos Santos, Mexico
Instructor: Anne Hebebrand
Cost: $700
Sponsor: Anne Hebebrand
Website, email, 857-930-9849
---
"2023 Thoroughly Oaxaca Art Experience 2: mixed media, natural pigments, symbols & talismans"
March 17-27, 2023
Join Oaxacan artist Pedro Cruz Pacheco and Corrie McCluskey for an art + culture adventure in Oaxaca, Mexico. Enjoy creative time in an intimate setting and experience a hands-on deep dive into the art and culture of Oaxaca. Fill your well of inspiration + recharge your artist soul (you too, beginners!). Develop your unique voice and visual language by playing with watercolor, mixed media, and collage. We'll share our symbols and talismans that we incorporate into our art and offer you the opportunity to discover and paint your own - the "secret soul" of things that matter to you. Use natural pigments while making a handmade artist book. Field trips include a Sunday market, artisan studios, ancient ruins, renowned arts center, and papermaking studio.

Location: Oaxaca, Mexico
Instructor: Pedro Cruz Pacheco & Corrie McCluskey
Cost: $1950 (lodging including)
Sponsor: Oaxaca Dreams - Pedro Cruz Pacheco
Website, email, 707-575-6801
---
"Expressive Brushwork En Plein Air"
March 18-25, 2023
Join us for what is sure to be another fun and exciting week of painting in the Tropics. I eagerly return for a fifth year to the gorgeous setting of coastal Boca De Tomatlan, a unique and authentic fishing village just south of Puerto Vallarta. This all-inclusive workshop is one not to be missed, as the Casa De Artistas delivers a rich, relaxing, and inspiring experience. Truly a painter's paradise…and so much more!

Location: Boca de Tomatlan, Mexico
Instructor: Randall Sexton, www.rcsexton.com
Cost: $2,495
Sponsor: Casa de los Artistas
Website, email, (413) 625-8382


See also: Art Books for Creativity & Style | Tutorials for Creativity & Style