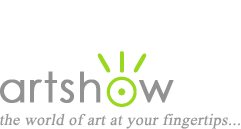 Art Workshops, Classes & Retreats
You are viewing: Creativity & Style Workshops in Canada
Select from the following options to view more listings.
---
"Mixed Media Acrylic Painting"
April 29, 2023
In this workshop you will create a 10"x10" mixed media on canvas artwork using provided materials including GOLDEN Artist Colours paints and mediums. You will develop unique brush technique and learn various methods of paint and collage pieces to canvas.

Location: Niagara, Canada
Instructor: Sandra Iafrate
Cost: CA$80.00
Website, email
---
"Full Day Artist Retreat 2023"
August 5, 2023
This workshop will focus on working in abstraction while considering some basic fundamentals exploring composition, colour and expressive brushwork. This event is held at my Niagara-on-the-Lake studio. The studio is bright and spacious, and registration is limited to 10 people. Outdoor painting may be an option, weather permitting. In this workshop you will learn how to plan work as well as work intuitively to create a loose and confident painting which speaks to your unique style. No lugging of paints and materials! All GOLDEN Artist quality paints and mediums are included along with 16"x20" canvas. A healthy artisan lunch is included and all beverages. All participants will take home their abstract work along with an Artist Pack gift.

Location: Niagara, Canada
Instructor: Sandra Iafrate
Cost: $185 in-person
Website, email


See also: Art Books for Creativity & Style | Tutorials for Creativity & Style