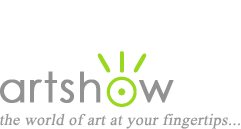 Art Workshops, Classes & Retreats
You are viewing: Design & Color Theory Workshops in Canada
Select from the following options to view more listings.
---
"Full Day Artist Retreat 2023"
August 5, 2023
This workshop will focus on working in abstraction while considering some basic fundamentals exploring composition, colour and expressive brushwork. This event is held at my Niagara-on-the-Lake studio. The studio is bright and spacious, and registration is limited to 10 people. Outdoor painting may be an option, weather permitting. In this workshop you will learn how to plan work as well as work intuitively to create a loose and confident painting which speaks to your unique style. No lugging of paints and materials! All GOLDEN Artist quality paints and mediums are included along with 16"x20" canvas. A healthy artisan lunch is included and all beverages. All participants will take home their abstract work along with an Artist Pack gift.

Location: Niagara, Canada
Instructor: Sandra Iafrate
Cost: $185 in-person
Website, email
---
"O Canada: A unique art workshop in the Ottawa region"
August 12, 2023
Our one-day art workshop in the Ottawa region is more than an introduction to plein air painting, as you will learn to interpret and depict the landscape in a personal way. The reflection about the intertwining of two realities, nature's and yours as the viewer, will lead to a synthesis of both on canvas. The day will start with a lecture and end with a gastronomic evening. For all levels and mediums. The price of CA $425 (around US$ 320) includes a lecture on the history of landscape painting, four hours of plein air painting, a five-course dinner including wine (with recipes from Let Go! The Artist's Way of Cooking), and two-way transportation from Ottawa.

Location: Ottawa, Canada
Instructor: Prof. Yves M. Larocque
Cost: US$ 320
Sponsor: Walk the Arts
Website, email, 8006114789


See also: Art Books for Design & Color Theory | Tutorials for Design & Color Theory