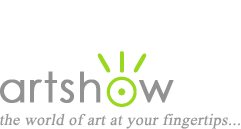 Art Workshops, Classes & Retreats
You are viewing: Design & Color Theory Workshops in Wisconsin
Select from the following options to view more listings.
---
"Color Theory Through Watercolor"
August 2, 2022
Understanding color is essential to creating work that captivates the eye and evokes certain moods or emotions. Through a series of fun exercises you will learn to understand tints, shades, and tone, the color wheel, complementary colors, warm and cool colors, and color schemes. You will make useful charts and swatches that can be used for future reference. Whether you are just starting out or have some experience with watercolor, this class will help you masterfully mix color, no matter what your medium or level of experience. This is one in a series of five classes designed to be taken in sequence or individually.

Location: Mineral Point, Wisconsin
Instructor: Dawn Flores
Cost: $100
Sponsor: Shake Rag Alley Center for the Arts
Website, email, 608-987-3292
---
"Wax, Paper, Scissors: Encaustic Collage and Mixed"
September 26-29, 2022
This workshop is designed for students who enjoy seeing how far they can push materials. The versatile materials of encaustic medium and paints act as glue in collage and assemblage, but with the added characteristics of transparency, texture, and layering capabilities when applied to paper. Dive deep into the exploration of working with encaustic paints, pigment sticks, collage applications, and other forms of mixed media. Experience: Begin by creating a few of your own papers with rust and inks to use alongside vintage, found, and other handmade and decorative papers. Demonstrations introduce you to the basics of setting up your workspace and using the equipment safely, encaustic painting, and various techniques for applying paper to other surfaces.

Location: Fish Creek, Wisconsin
Instructor: Sarah Rehmer
Cost: Members: $510 | Non-Members: $550
Sponsor: Peninsula School of Art
Website, email, 920.868.3455


See also: Art Books for Design & Color Theory | Tutorials for Design & Color Theory