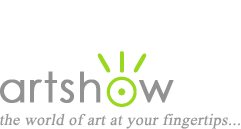 Art Workshops, Classes & Retreats
You are viewing: Design & Color Theory Workshops in Wisconsin
Select from the following options to view more listings.
---
"Color Mixing, Color Balance, and Color Charts"
March 11, 2023
In this class geared towards artists or those looking to take their art to the next level, we will explore mixing oils. We'll mix as many colors as we can using the fewest number of "mother" colors. We'll explore using basic colors and then add some additional colors for comparison. We will make color charts to keep track of our mixes and we'll do all of this without dirtying a brush. Color mixing is also a good time to practice wielding a palette knife! Beginners are welcome. Supplies to bring along: Pencil or pen for labeling your color charts. Ruler if you're using tape to make the squares.

Location: Prairie du Sac, Wisconsin
Instructor: Jan Norsetter
Cost: $85
Sponsor: River Arts Inc
Website, email, 608-643-5215
---
"Value Does the Work, Color Gets the Credit"
March 12, 2023
In this oil painting class we will explore the role of value vs color. We'll start by doing some very basic value studies and progress to using color. The aim of this class is to give you some experience in seeing the value relationships of a scene. We'll use color photos as references, mine or bring your own. For substrates you can use canvas paper, gessoed paper, or gessoed panels. We can do the value studies in black/white mixes or any other single darker color plus white. Beginners are welcome. There will be a lunch break, so please either bring a lunch (fridge and microwave available) or be prepared to purchase food nearby.

Location: Prairie du Sac, Wisconsin
Instructor: Jan Norsetter
Cost: $85
Sponsor: River Arts Inc
Website, email, 608-643-5215


See also: Art Books for Design & Color Theory | Tutorials for Design & Color Theory