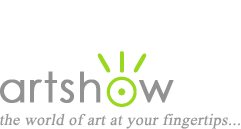 Art Workshops, Classes & Retreats
You are viewing: Design & Color Theory Workshops in Florida
Select from the following options to view more listings.
---
"Discover the Pure Joy of Intuitive Abstract Painting"
November 9-10, 2020
Discover the pure joy of painting intuitive abstract painting with Golden Fluid Acrylics plus watercolor pencils and watercolor crayons. Letting go and realizing that there are no rules depends entirely on understanding design and color theory, so these will be thoroughly explained and illustrated. Then the fun begins! Lots of intuitive painting time will help you in finding your direction and what it takes to pull an abstract painting together.

Location: Sarasota, Florida
Instructor: Steve Rogers, watercolorsbyrogers.com
Cost: $225 for Members | $255 for Non-Members
Sponsor: Art Center Sarasota
Website, email, 941-365-2032
---
"Painting Portraits & Figures in Watercolor"
February 1-2, 2021
Whyte teaches color mixing, drawing, composition, getting a likeness and creating dynamic works. Students will be painting the figure from life. Each day starts with a painting demonstration. Students will paint with one on one assistance and encouragement from the instructor. Gain insights on marketing and the business side of being an artist. Students will be painting from live models in the studio.

Location: Sarasota, Florida
Instructor: Mary Whyte, www.marywhyte.com
Cost: $825 for Members | $855 for Non-Members
Sponsor: Art Center Sarasota
Website, email, 941-365-2032


See also: Art Books for Design & Color Theory | Tutorials for Design & Color Theory