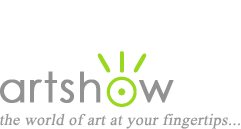 Art Workshops, Classes & Retreats
You are viewing: Watercolor & Gouache Workshops in Florida
Select from the following options to view more listings.
---
"Let's Paint"
October 15-18, 2018
Paul Jackson discovered his passion for watercolor at an early age, receiving a Master of Fine Arts degree in 1992. Relentlessly pursuing his creative dreams, he received top honors in national and international competitions along the way. Throughout this journey Paul contributes his art to a vast library of magazines and books. He is a Signature member of the American and National Watercolor Societies and an Honor Member of the Missouri Watercolor Society. Whatever the subject Paul captivates his audience with genuine emotion, intensity and finesse that energize each of his creations. This workshop will help you reach the next level of artistic confidence and ability, with his guidance through a painting, illustrating principles of design, color, value and composition.

Location: Miami, Florida
Instructor: Paul Jackson
Cost: $350 MWS Members; $410 Non- Members; Early Bird Price
Sponsor: Miami Watercolor Society
Website, email, 305-607-5447
---
"Exploring Artistic Vision in Watercolor"
January 11-13, 2019
Join Judy Mudd and explore artistic vision in watercolor in North Port, Florida. Artistic vision gives meaning to paintings! Using photographic reference material, Judy will help you create paintings with a variety of moods and atmospheres. She will guide you through the process of determining the vision, making color choices appropriate for the vision, creating strong compositions and learning watercolor painting techniques for applying various moods and atmospheres to your paintings. Judy's relaxed follow-the-leader teaching style assists experienced beginners to advanced students further develop their skill in the watercolor process. Each day will include discussion of the approach, painting demonstrations, and individual student attention. Classes are relaxed and informal so come and have fun!

Location: North Port, Florida
Instructor: Judy Mudd
Cost: $395
Sponsor: North Port Art Center
Website, email, 941-423-6460


See also: Art Books for Watercolor & Gouache | Tutorials for Watercolor & Gouache