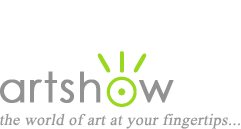 Art Workshops, Classes & Retreats
You are viewing: Design & Color Theory Workshops in Virginia
Select from the following options to view more listings.
---
"Tutored Painting Vacation in the Shenandoah Valley"
September 27 - October 2, 2019
Travel to Shenandoah Valley in Virginia, USA, and take part in a 6-day art retreat where expert tutor Jan-Willem Boer will help guide you through several artistic mediums. Students from all over the world come to the painting retreat to learn oil, acrylic, watercolor, and pastel painting, as well as drawing, airbrush, drypoint, lino, mono printing, and mixed media. UpTrek Art Retreat 2019 inclusions: accommodation, individualized art lessons with expert art tutor Jan-Willem Boer, all meals, studio equipment for all the classes (easels, drawing boards, light box, artograph).

Location: Lexington, Virginia
Instructor: Jan-Willem Boer
Cost: $1,524
Sponsor: UpTrek
Website, email, +40741519995
---
"Art Destination: Painting Holiday in the Shenandoah Valley"
October 17-22, 2019
Travel to Shenandoah Valley in Virginia, USA, and take part in a 6-day art retreat where expert tutor Jan-Willem Boer will help guide you through several artistic mediums. Students from all over the world come to the painting retreat to learn oil, acrylic, watercolor, and pastel painting, as well as drawing, airbrush, drypoint, lino, mono printing, and mixed media. UpTrek Painting Holiday inclusions: accommodation, individualized art lessons with expert art tutor Jan-Willem Boer, all meals, studio equipment for all the classes (easels, drawing boards, light box, artograph).

Location: Lexington, Virginia
Instructor: Jan-Willem Boer
Cost: $1,524
Sponsor: UpTrek
Website, email, +40741519995


See also: Art Books for Design & Color Theory | Tutorials for Design & Color Theory