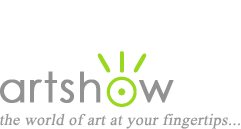 Art Workshops, Classes & Retreats
You are viewing: Design & Color Theory Workshops in Georgia
Select from the following options to view more listings.
---
"Plein Air with Marc Hanson"
November 1-3, 2018
This is a 3-day outdoor painting workshop for intermediate to advanced painters working in oils, pastels or acrylics. Marc has designed his workshops so that students will benefit from exercises he's created. The exercises will focus on the importance of Value, Color, Design and Concept. He also demos everything that he asks you to do. You will leave the workshop having spent concentrated time studying the basic elements of painting…Drawing, Value, Color, Edges and Design…with one other element, possibly the most important one of all…Concept…being explored and discussed at length.

Location: St. Simons Island, Georgia
Instructor: Marc Hanson
Cost: $625.
Sponsor: Anderson Fine Art Gallery
Website, email, 912.634.8414
---
"Fundamental Art Skills"
Monday - Friday - year round
Sherry Egger has a background in graphic art and has experience in a variety of mediums. Her work has been featured in The Colored Pencil Magazine and she was selected to do a technique demonstration article for this magazine in 2015. A popular instructor, she is comfortable with many different artistic mediums and her classes consist of not only pencilists but also those who paint in oil and acrylic. Her emphasis on fundamentals, values, and strong contrast bring both beginning artists as well as those who have been painting for years. Creativity is her strong suit and she is constantly experimenting with new techniques, new concepts and different mediums. Sherry instructs weekly classes at Anderson Gallery's - Artist's Annex.

Location: St. Simons Island, Georgia
Instructor: Sherry Egger
Cost: $40.
Sponsor: Anderson Fine Art Gallery
Website, email, 912.506.2982


See also: Art Books for Design & Color Theory | Tutorials for Design & Color Theory