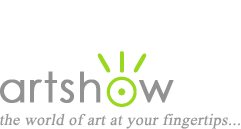 Art Workshops, Classes & Retreats
You are viewing: Design & Color Theory Workshops in North Carolina
Select from the following options to view more listings.
---
"The Alchemy of Painting, Exploring Expressive Painting & Mixed Media"
August 20-25, 2018
In this workshop, we will explore our deepest knowing by stilling the body through short meditations and guided visualization - gently nudging us to the places that hold a deep reservoir of imagery. We will begin from the ground up making handmade gesso then using dry pigments in combination with paint. Lauren will guide you through a series of idea-generating techniques and gestural exercises that lead to understanding the balance found between technique and intuition. Spontaneous mark-making, collage and painting techniques will all be employed to broaden our visual vocabulary and art making dexterity. Our materials will be quality paper, boards, handmade gesso, dry pigment, collage materials, glues, oil sticks, cold wax and oil paint.

Location: Canton, North Carolina
Instructor: Lauren Mantecon
Cost: $1675 USD
Sponsor: Cullowhee Arts
Website, email, 828-342-6913
---
"Paper, Rock, Scissors: Dimensional Paintings on Paper and Fabric"
August 20-25, 2018
This dynamic paper, paint and textiles-based workshop will feature painting, printing, marbling, heat transfer, collage and stitch techniques on various substrates to build texture and create strong visual impact. The session kicks off with methods of painting and printing on a variety of papers and fabrics to lay down a base of color and pattern from which to build. Use acrylic, fabric paints, and dyes, and apply with brushes, sponges, and rollers; take advantage of the stunning natural surroundings to print with solar (sun) dyes using resist processes; experiment with marbling and add in details with oil pastels and drawing tools. Inspiration for mark making will be all around us!

Location: Canton, North Carolina
Instructor: Leisa Rich
Cost: $1,675 USD
Sponsor: Cullowhee Arts
Website, email, 828-342-6913


See also: Art Books for Design & Color Theory | Tutorials for Design & Color Theory