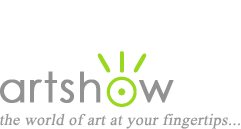 Art Workshops, Classes & Retreats
You are viewing: Drawing & Colored Pencil Workshops in North Carolina
Select from the following options to view more listings.
---
"Drawing Marathon: a week of intensive drawing for all levels"
June 21-26, 2020
Using a wide of variety of materials and numerous exercises Walker's aim for the week will be to help you explore and investigate possibilities of making interesting and diverse drawings. "We will work both from observation, and from imagination employing a range of strategies and devices to expand our approach to drawing. We will look at creating research notebooks/sketchbooks throughout the week." Drawings from various artists both contemporary and historical will also be referenced. A week of focus and exploration with drawing will bring about surprising results – the possibilities are endless!

Location: Cullowhee, North Carolina
Instructor: Hazel Walker
Cost: $675 + $50 lab fee
Sponsor: Cullowhee ARTS
Website, email, 828.342.6913
---
"Painting: Simplify the Landscape"
June 21-26, 2020
How do we select places to paint? How do we compose and adjust relationships in the landscape to fit our ideas of an invented reality? We will begin drawing from direct observation, composing quick sketches to simplify the landscape. We will discuss perspective, scale shifts, light source, value and space – all integral concepts to composing a compelling drawing. Paintings will be made later in the day, working from the same location. The light will change but the overall composition will remain. The personal approach of each student will infuse paintings that are invented and abstracted representations of the landscape. Classroom discussions will focus on other landscape painters who use a variety of ideas around color and abstraction in their work.

Location: Cullowhee, North Carolina
Instructor: Celia Reisman
Cost: $675 + $50 lab fee
Sponsor: Cullowhee ARTS
Website, email, 828.342.6913


See also: Art Books for Drawing | Tutorials for Drawing