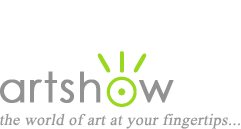 Art Workshops, Classes & Retreats
You are viewing: Printmaking Workshops in North Carolina
Select from the following options to view more listings.
---
"Alternative Printmaking Explorations"
June 14-19, 2020
This printmaking class is designed to explore each individual artist's personal vision using the processes that will be presented during the class. The class is for artists with no printmaking experience to advanced printmakers. The emphasis will be on found materials and using found surfaces to develop print imagery that reflects each artist's vision. Materials such as cardboard, recycled wood, and plastics will be used and incorporated into making printing plates. The class will also cover encaustic collagraph, carborundum printing, some silkscreen, chine colle, and drypoint and investigate how these processes can be used with found materials. The class uses non-toxic materials and multi-color printmaking will be covered. Students need only to bring pencils, pens, and erasers.

Location: Cullowhee, North Carolina
Instructor: Jeff Hirst
Cost: $775 + $125 lab fee
Sponsor: Cullowhee ARTS
Website, email, 828.342.6913
---
"Printmaking: Polymer Plate Photogravure and Polymer Intaglio"
June 28 - July 2, 2020
This workshop explores using photographs, scanned art and direct gravure to create intaglio (etched) polymer plates for printmaking. Two different methods will be used to produce the etched fine-grain aquatint to achieve a full photographic-quality tonal range. Both the two-exposure method and a relatively new process called direct-to-plate will be covered in the workshop. We will learn intaglio printing techniques such as inking and wiping and learn to print on both European and Asian papers. Printing techniques such as chine colle will also be covered. The plates are etched in water and thus represent one of the most non-toxic intaglio printing techniques being used today. Where possible, we will be using water-soluble inks as well. No prior printmaking experience required.

Location: Cullowhee, North Carolina
Instructor: Clay Harmon
Cost: $650 + $135 lab fee (includes all materials)
Sponsor: Cullowhee ARTS
Website, email, 828.342.6913


See also: Art Books for Printmaking | Tutorials for Printmaking