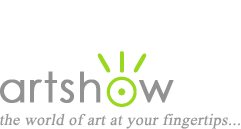 Art Workshops, Classes & Retreats
You are viewing: Ceramics & Pottery Workshops in North Carolina
Select from the following options to view more listings.
---
"Ceramics: Raw Elegance"
June 21-26, 2020
This workshop will focus on throwing and hand building techniques that emphasize the raw earthy characteristics of clay while maintaining a sense of elegance in form. By utilizing the potters wheel, slab construction, and drape molds, students will use textures to give sophisticated pottery vessels a guttural feel. In finding a balance between grace and brute, students will create work that has depth while maintaining beauty.

Location: Cullowhee, North Carolina
Instructor: Scott McClellan
Cost: $675 + $75 lab fee
Sponsor: Cullowhee ARTS
Website, email, 828.342.6913
---
"Ceramics: Make Your Mark"
June 28 - July 2, 2020
During this workshop we will spend four intensive days of both pot making and exploring mark making to build a painterly surface on our forms. Using the rich history of earthenware covered in white slip as a blank canvas, we will journey through layering underglaze washes with personal marks to build a painterly surface. Focusing primarily on drinking vessels, we will explore color theory, composition and the use of sgraffito lines to define the foreground colors. We will move quickly with a purpose to make pots that will be energized and ready for bold color!

Location: Cullowhee, North Carolina
Instructor: Sara Truman
Cost: $600 + $65 lab fee
Sponsor: Cullowhee ARTS
Website, email, 828.342.6913


See also: Art Books for Ceramics | Tutorials for Ceramics