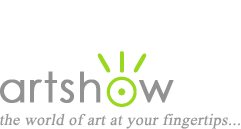 Art Workshops, Classes & Retreats
You are viewing: Design & Color Theory Workshops in Alabama
Select from the following options to view more listings.
---
"Watercolor Painting"
October 4-7, 2021
The workshop sessions begin as Couch completes a painting, explaining what he is doing, and why, as he paints. Students paint in the afternoons, after which Couch critiques all the day's completed work, including his own. An optional slide show/lecture on the principles of design – including color and composition – will be presented in the afternoon of the first day. For more information, visit tonycouch.com.

Location: Huntsville, Alabama
Instructor: Tony Couch
Cost: $500 Museum members/ $550 non-members
Sponsor: Huntsville Museum of Art
Website, email, 256-535-6372
---
"Charcoal: Expressive Mark-Making, A Painter's Approach to Drawing"
November 5-6, 2021
Students will explore charcoal as the perfect drawing medium for expressive mark making. Students will develop a personal approach to loose, aggressive mark making with a combination of additive and subtractive techniques using charcoal and erasers for mark making and developing grounds. The class will focus upon mark making as it relates to abstraction and later students may opt to explore the different ways these same techniques can be applied to observational drawing for a provocative and beautiful fusion of abstraction and realism. Gary Chapman is a Professor of Art - Drawing and Painting at the University of Alabama at Birmingham and has had over 60 solo exhibitions. For more information, visit garychapmanart.com.

Location: Huntsville, Alabama
Instructor: Gary Chapman
Cost: $295 Museum members/ $325 non-members
Sponsor: Huntsville Museum of Art
Website, email, 256-535-6372


See also: Art Books for Design & Color Theory | Tutorials for Design & Color Theory