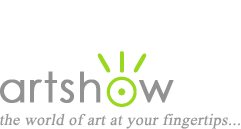 Art Workshops, Classes & Retreats
You are viewing: Watercolor & Gouache Workshops in Alabama
Select from the following options to view more listings.
---
"East Meets West: Chinese and Watercolor Painting"
August 12-15, 2021
Learn how to use Chinese brushes, ink and colors, as well as the theory of the Asian Art, and using the techniques to paint two styles of Chinese paintings (spontaneous style, half-detail-half-spontaneous style). Explore Zhen's techniques "Color Pouring and Blending", as well as learning basic techniques such as composition and coloring. There are 4-6 demos each day with student practices between that allow students to learn easier. There are critique sessions in which Zhen helps students by touching up their paintings. Skill Level: Open to all level students. Visit his website lianspainting.com.

Location: Huntsville, Alabama
Instructor: Lian Quan Zhen
Cost: $475 Museum members/$525 non-members
Sponsor: Huntsville Museum of Art
Website, email, 256-535-6372
---
"Bigger, Faster, Fresher, Looser Abstract Painting"
September 23-25, 2021
Have you ever wondered how to Loosen-Up your painting style? Paint with more Freedom? Be more Spontaneous? Be more Expressive? If the answer to any of these questions is yes, then my Bigger, Faster, Fresher, Looser Abstract Painting Workshop is for you! I will also teach you the design fundamentals of shape, value, color, edges and center of interest. Here is some of what we'll cover: • How to loosen up and paint spontaneously with no pre-planning • How to use big brushes and lots of juicy paint • How to paint from your heart, not your head • How to create fresh beautiful color without making "mud" • Art business information • And much more!

Location: Huntsville, Alabama
Instructor: David M. Kessler
Cost: $425 Museum members/ $475 non-members
Sponsor: Huntsville Museum of Art
Website, email, 256-535-6372


See also: Art Books for Watercolor & Gouache | Tutorials for Watercolor & Gouache