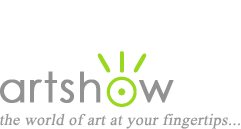 Art Workshops, Classes & Retreats
You are viewing: Acrylic Painting Workshops in Alabama
Select from the following options to view more listings.
---
"Bigger, Faster, Fresher, Looser Abstract Painting"
August 20-22, 2020
Have you ever wondered how to Loosen-Up your painting style? Paint with more Freedom? Be more Spontaneous? Be more Expressive? If the answer to any of these questions is yes, then my Bigger, Faster, Fresher, Looser Abstract Painting Workshop is for you! I will also teach you the design fundamentals of shape, value, color, edges and center of interest. Here is some of what we'll cover: • How to loosen up and paint spontaneously with no pre-planning • How to use big brushes and lots of juicy paint • How to paint from your heart, not your head • How to create fresh beautiful color without making "mud" • Art business information • And much more!

Location: Huntsville, Alabama
Instructor: David M. Kessler
Cost: $425 Museum members/ $475 non-members
Sponsor: Huntsville Museum of Art
Website, email, 256-535-6372
---
"Mastering Skies & Reflections in Oil, Acrylic or Pastel"
August 27-30, 2020
Master your landscape painting and join South Carolina artist Michael Story for this four day workshop as we use the sky and water as a dramatic design element in our painting's composition. You''ll begin your painting with an initial charcoal drawing, followed by a color wash applied over the image. Starting with shadow colors, you'll begin blocking in your painting, then progressing dark to light to completion. Building final layers of color and avoiding muddy mixtures, you'll achieve fresh, bright color while capturing depth, drama and mood to your work. He will demonstrate and provide photo reference to paint from if desired along with color exercises you may complete after the workshop. For more information, visit michaelstory.com.

Location: Huntsville, Alabama
Instructor: Michael Story
Cost: $525 Museum members/ $575 non-members
Sponsor: Huntsville Museum of Art
Website, email, 256-535-6372


See also: Art Books for Acrylic Painting | Tutorials for Acrylic Painting