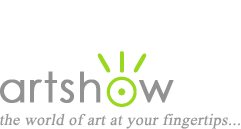 Art Workshops, Classes & Retreats
You are viewing: Acrylic Painting Workshops in Alabama
Select from the following options to view more listings.
---
"Landscape Painting: Earth, Water, and Sky (& More)!"
May 19-22, 2022
David Dunlop is a modern-day old master whose luminous paintings draw from both Renaissance techniques and contemporary science. Each day begins with demonstrations and followed by Dunlop working individually with each artist. These personal instructor visits allow each artist to expand their skills and enjoyably realize their own ambitions in a relaxed, friendly, and comfortable way. The workshop will have a daily combination of lecture/slides, demo in acrylic, oil and watercolor and student painting. The following subjects will be covered: Day 1. Broad Panoramic Landscapes with Big Skies. Day 2. Water. Day 3. Intimate Landscapes; Nature up Close. Day 4. The Other Landscape, the Cityscape. For more information, visit daviddunlop.com.

Location: Huntsville, Alabama
Instructor: David Dunlop
Cost: $725 Museum members/ $775 non-members
Sponsor: Huntsville Museum of Art
Website, email, 256-535-6372
---
"Creating Beautiful Landscapes in Acrylic or Oil"
September 15-18, 2022
Completing a painting each day. Learn to perceive and simplify shape and color while creating a painting. Visually interpret relationship of shape, value and color. Donna Bland will start a demo painting, then begin a step-by-step process to completing a painting each day. Bland lives and paints in the Austin, Texas area. She is a member of Oil Painters of America, the American Impressionist Society, the Austin Plein Air Painters, American Women Artists and Artists of Texas. She formally studied art at The Student Art League of New York, Scottsdale School of Art, University of Georgia and Tyler Junior College in Texas. For more information, visit donnabland.com.

Location: Huntsville, Alabama
Instructor: Donna Bland
Cost: $550 Museum members/ $600 non-members
Sponsor: Huntsville Museum of Art
Website, email, 256-535-6372


See also: Art Books for Acrylic Painting | Tutorials for Acrylic Painting