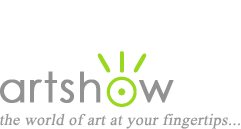 Art Workshops, Classes & Retreats
You are viewing: Acrylic Painting Workshops in Alabama
Select from the following options to view more listings.
---
"Creating Beautiful Landscapes in Acrylic or Oil"
September 15-18, 2022
Completing a painting each day. Learn to perceive and simplify shape and color while creating a painting. Visually interpret relationship of shape, value and color. Donna Bland will start a demo painting, then begin a step-by-step process to completing a painting each day. Bland lives and paints in the Austin, Texas area. She is a member of Oil Painters of America, the American Impressionist Society, the Austin Plein Air Painters, American Women Artists and Artists of Texas. She formally studied art at The Student Art League of New York, Scottsdale School of Art, University of Georgia and Tyler Junior College in Texas. For more information, visit donnabland.com.

Location: Huntsville, Alabama
Instructor: Donna Bland
Cost: $550 Museum members/ $600 non-members
Sponsor: Huntsville Museum of Art
Website, email, 256-535-6372
---
"Intuitive Painting at Alabama Art Colony 2022"
September 30 - October 4, 2022
Stan Kurth will be one of 3 instructors at Alabama Art Colony taking place at Children's Harbor on Lake Martin, Alabama. Children's Harbor on Lake Martin provides a serene and inspiring environment for the four and a half day workshop. Stan's class is designed to help students paint intuitively using their preferred substrates, mediums and painting tools. This process will work with all mediums. There will be no preliminary planning. Process will dictate direction as students use their choice of mediums, substrates and mark-making tools to intuitively implement elements and principles of design. Instruction starts with random marks to create a library of design elements. As the painting progresses there will be a shift with more emphasis on composition.

Location: Alexander City, Alabama
Instructor: Stan Kurth
Cost: $750 Semi-Private Room, $850 Private Room
Sponsor: Alabama Art Colony
Website, email, 334-546-2233


See also: Art Books for Acrylic Painting | Tutorials for Acrylic Painting