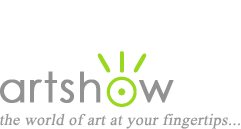 Art Workshops, Classes & Retreats
You are viewing: Acrylic Painting Workshops in Oregon
Select from the following options to view more listings.
---
"Exploring Abstraction in Pastels & Mixed Media"
May 13-16, 2019
Have you always wanted to work abstractly but did not know how to begin? Then this workshop is for you! Award winning, Master Pastelist Debora Stewart will lead artists through a thorough process of developing abstractions from start to finish. Workshop will include intuitive and expressive exercises for artists, creating abstracts from source material such as photos and drawings, color studies, elements of art, color theory, use of underpainting to aid in abstract development, use of surfaces and grounds, combining abstraction and realism to create florals, landscape, portraits and more. You will also learn how to create a series of works and evaluate your paintings and bring them to conclusion. The workshop contains artist demonstrations, informative discussions and thorough handouts for each participant.

Location: Bend, Oregon
Instructor: Debora Stewart, www.deborastewart.com
Cost: $545 by Apr 1; $595 after Apr 1
Sponsor: Cascade Fine Art Workshops
Website, email, (541) 408-5524
---
"Modern Impressionism in Action"
September 30 - October 3, 2019
Colley Whisson believes "It is not what you paint but how you paint it". He has a strong belief that he is not copying nature but giving expression to visual ideas. Colley teaches the fundamentals needed to produce paintings with powerful light effects, loose brushwork and sensitivity to the subject. Colley's workshops are conducted in a positive and uplifting manner. In this workshop, he will focus on tone, composition, brushwork, color saturation, and pay special attention to the importance of edges. Colley employs a step-by-step process, demonstrating to all levels of students the best approach to constructing a painting. Weather permitting, Colley will conduct an outdoor demonstration to show his approach to working on site, or 'en plein air'.

Location: Bend, Oregon
Instructor: Colley Whisson, www.colleywhisson.com
Cost: $645 by May 30, $695 after May 30
Sponsor: Cascade Fine Art Workshops
Website, email, (541) 408-5524


See also: Art Books for Acrylic Painting | Tutorials for Acrylic Painting