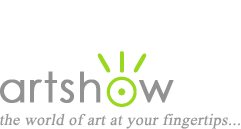 Art Workshops, Classes & Retreats
You are viewing: Acrylic Painting Workshops in Georgia
Select from the following options to view more listings.
---
"Architecture & Southern Landscape"
March 14-16, 2019
In this workshop we will paint architecture in the southern landscape en plein air. We will discuss the plein air process and a few things to simplify that process by eliminating excessive gear and materials. In addition, we will have in depth conversations on perspective, using a viewfinder, composition selection, lighting, the notan sketch. Each day will begin with a demo and discussion and end with a critique of the days work. In between these session will be time for the students to draw, sketch and do the exercises. More time will be spent on finished paintings as the workshop progresses using the sketches and exercises done earlier in the workshop.

Location: St. Simons Island, Georgia
Instructor: David Boyd
Cost: $525.
Sponsor: Anderson Fine Art Gallery
Website, email, 912.634.8414
---
"Painting on Location - Taking your painting to the next level"
March 21-23, 2019
Throughout the workshop the instructor will demonstrate his approach to painting en plein air while aiding students on an individual and group basis. There will be critiques and assessments (how much depending on time allotment), so come prepared to ask questions, take notes and paint! It should be fun and relaxed but also a learning experience for all. Objectives: - Expand your purposes beyond the basics of shape, color, value and edges, into more complex principles and elements of design. - Develop your knowledge of wet-on-wet oil painting, and ways to use your tools. - Introduce you to painting larger canvases outdoors, and in multiple sessions. - Demonstrate how to add nocturnal painting to your repertoire.

Location: St Simons Island, Georgia
Instructor: Jason Sacran
Cost: $625.
Sponsor: Anderson Fine Art Gallery
Website, email, 912.634.8414
---
"Fundamental Art Skills"
Monday - Friday - year round
Sherry Egger has a background in graphic art and has experience in a variety of mediums. Her work has been featured in The Colored Pencil Magazine and she was selected to do a technique demonstration article for this magazine in 2015. A popular instructor, she is comfortable with many different artistic mediums and her classes consist of not only pencilists but also those who paint in oil and acrylic. Her emphasis on fundamentals, values, and strong contrast bring both beginning artists as well as those who have been painting for years. Creativity is her strong suit and she is constantly experimenting with new techniques, new concepts and different mediums. Sherry instructs weekly classes at Anderson Gallery's - Artist's Annex.

Location: St. Simons Island, Georgia
Instructor: Sherry Egger
Cost: $40.
Sponsor: Anderson Fine Art Gallery
Website, email, 912.506.2982


See also: Art Books for Acrylic Painting | Tutorials for Acrylic Painting