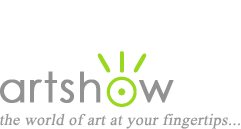 Art Workshops, Classes & Retreats
You are viewing: Acrylic Painting Workshops in New Hampshire
Select from the following options to view more listings.
---
"Floral Still Life in Oils/Acrylics"
July 7-9, 2020
Learn to paint gorgeous floral arrangements with various pretty objects. Tatiana will lead you through the blocking-in starting stage toward final touches; pointing out how to set up a still life and what to look for during the process. Valuable information will be provided about all visual elements (Nailing values, Color Theory, Edge specifics and Unifying Design) throughout all painting stages; How to paint specific types of flowers while unifying complex flower arrangements into a solid and effective design. Daily demos and plenty of individual attention.

Location: Haverhill, New Hampshire
Instructor: Tatiana Yanovskaya-Sink
Cost: $375
Sponsor: Gibson House Bed and Breakfast
Website, email, (800) 989-2150 or (603) 989-3125
---
"Key Elements of Plein Air Painting"
July 28-30, 2020
Join George Van Hook, a nationally recognized artist who has won numerous Plein Air competitions and awards from around the country for his oils and watercolors. George stresses allaprima painting and using a loose and fast approach to capture the landscape in the first try. Participants will be meeting on location and painting all day from 9am-4pm with a lunch provided. Workshop includes live demos and individual attention. Please bring your own plein air equipment, supports, and media (oil, pastel, watercolor, acrylic).

Location: Haverhill, New Hampshire
Instructor: George Van Hook
Cost: $300
Sponsor: Gibson House Bed and Breakfast
Website, email, (800) 989-2150 or (603) 989-3125


See also: Art Books for Acrylic Painting | Tutorials for Acrylic Painting