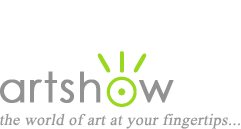 Art Workshops, Classes & Retreats
You are viewing: Drawing & Colored Pencil Workshops in Alabama
Select from the following options to view more listings.
---
"Charcoal: Expressive Mark-Making, A Painter's Approach to Drawing"
September 18-19, 2020
Students will explore charcoal as the perfect drawing medium for expressive mark making. Students will develop a personal approach to loose, aggressive mark making with a combination of additive and subtractive techniques using charcoal and erasers for mark making and developing grounds. The class will focus upon mark making as it relates to abstraction and later students may opt to explore the different ways these same techniques can be applied to observational drawing for a provocative and beautiful fusion of abstraction and realism. Gary Chapman is a Professor of Art - Drawing and Painting at the University of Alabama at Birmingham and has had over 60 solo exhibitions. For more information, visit garychapmanart.com.

Location: Huntsville, Alabama
Instructor: Gary Chapman
Cost: $295 Museum members/ $325 non-members
Sponsor: Huntsville Museum of Art
Website, email, 256-535-6372
---
"Drawing on the Right Side of the Brain"
October 5-9, 2020
This intensive class is designed for individuals with little or no prior drawing training and perhaps believe that learning to draw well is only possible for those lucky people with "inborn talent". However, it has been proven that the global skill of drawing any perceived object, person or place requires five basic component perceptual skills. These skills are the perception of edges, spaces, relationships, lights and shadows, and the whole or gestalt. Global or whole skills, such as reading, driving and drawing, in time become automatic with the integration of the component skills. Instruction by Brian Bomeisler, Dr. Betty Edwards' son. To view some of his and student artwork and biography, log onto drawright.com.

Location: Huntsville, Alabama
Instructor: Brian Bomeisler
Cost: $1,200 members and non-members
Sponsor: Huntsville Museum of Art
Website, email, 256-535-6372


See also: Art Books for Drawing | Tutorials for Drawing