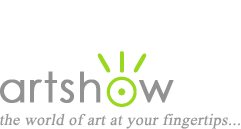 Art Workshops, Classes & Retreats
You are viewing: Drawing & Colored Pencil Workshops in Colorado
Select from the following options to view more listings.
---
"Doodle Draw"
September 28, 2018
Create beautiful sketches which combine doodling and painting as only Portland, Oregon based artist, Jennifer Mercede can inspire you to do! You will spend time in what Jennifer calls the 'BC Zone' or doing blind contour drawings. Your subjects will be inspired by the nature and the city of Denver. By letting go of the final outcome, you will develop your ability to experiment and grow as an artist. My classes focus on process. While you may walk away with a piece of art ready to hang on your wall, you may also walk away with a few pieces started & ready to inspire many more hours of creating.

Location: Denver, Colorado
Instructor: Jennifer Mercede
Cost: $240-$270
Sponsor: Art Makers Denver
Website, email, 303-263-6963
---
"Expressive Painting"
September 29-30, 2018
In this expressive painting & drawing class, we will begin with mark making exercises to get you creating outside the box. Through various guided activities, we will practice letting go of the outcome. Learn to be expressive with your strokes. Experiment and let your intuition guide your artistic choices as we create abstract paintings on wood in a safe, encouraging environment. In this class you have permission to play. My classes focus on process. While you may walk away with a piece of art ready to hang on your wall, you may also walk away with a few pieces started & ready to inspire many more hours of creating.

Location: Denver, Colorado
Instructor: Jennifer Mercede
Cost: $435-$500
Sponsor: Art Makers Denver
Website, email, 303-263-6963


See also: Art Books for Drawing | Tutorials for Drawing