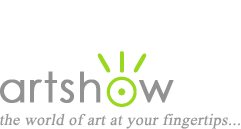 Art Workshops, Classes & Retreats
You are viewing: Portrait, Figure & Anatomy Workshops in Colorado
Select from the following options to view more listings.
---
"Oil Portraits with Zorn + King's Blue"
July 24 & 25, 2020
The Zorn palette is created by mixing colors from four tubes of paint: Titanium White, Yellow Ochre, Cad Red, and Ivory Black (attributed to Swedish painter, Anders Zorn circa 1860-1920) who created a body of work using mixes from these four paints, with the addition of an occasional bonus color. We will use the Zorn palette to create portraits and introduce King's Blue as an optional bonus color to finish the painting. The method I teach is classified as "alla prima" or (wet on wet), also known as "direct painting". Learn to prepare substrate, create overall strokes to plan the face and fill in details that captures the essence, and not just the likeness.

Location: Denver, Colorado
Instructor: Jenny Doh
Cost: $ 435 - $500
Sponsor: Art Makers Denver
Website, email, 303-263-6963
---
"Gouache Portraits"
July 26, 2020
Gouache performs like watercolor but its constitution allows layers to build up in an opaque fashion, which is not possible to achieve through watercolor. Its constitution is also different from acrylics because there is no plastic in the medium, which allows it to move very much like watercolor and also, it dries with a uniquely matte sheen that is unlike acrylic and pure watercolor.

Location: Denver, Colorado
Instructor: Jenny Doh
Cost: $240 - $270
Sponsor: Art Makers Denver
Website, email, 303-263-6963