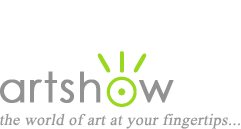 You are viewing: Portrait, Figure & Anatomy Workshops in South Carolina
Select from the following options to view more listings.
---
"Life Model Drawing"
December 8, 2023
Life Drawing, also known as Figure Drawing, is the practice of drawing in order to study the human figure. If you look at historic artwork, you'll find many nude drawings and paintings. These are considered life drawings. Many artists perceive figure drawing as an endless effort with limitless possibility for improvement, learning, and diversity. The range of detail in a life drawing can vary immensely. They can range from highly detailed and anatomically proportional drawings to loose and expressive sketches to gesture drawings, which show the simple form, action and pose. Some popular mediums used during life drawings are charcoal, graphite, pen, ink and pastels. For the longer poses, some may use painting mediums like acrylics or oil.

Location: Hilton Head Island, South Carolina
Cost: $20
Sponsor: Art League of Hilton Head
Website, email, (843) 842-5738
---
"Life Model Drawing"
December 11, 2023
Life Drawing, also known as Figure Drawing, is the practice of drawing in order to study the human figure. If you look at historic artwork, you'll find many nude drawings and paintings. These are considered life drawings. Many artists perceive figure drawing as an endless effort with limitless possibility for improvement, learning, and diversity. The range of detail in a life drawing can vary immensely. They can range from highly detailed and anatomically proportional drawings to loose and expressive sketches to gesture drawings, which show the simple form, action and pose. Some popular mediums used during life drawings are charcoal, graphite, pen, ink and pastels. For the longer poses, some may use painting mediums like acrylics or oil.

Location: Hilton Head Island, South Carolina
Cost: $20
Sponsor: Art League of Hilton Head
Website, email, (843) 842-5738