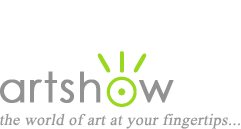 Art Workshops, Classes & Retreats
You are viewing: Portrait, Figure & Anatomy Workshops in South Carolina
Select from the following options to view more listings.
---
"One Day of Plein Air Painting in Oils"
October 6, 2022
This class is perfect for intermediate and advanced-level oil painters! TJ Cunningham is a nationally recognized artist who is particularly noted for his landscape paintings, while Adam Clague is known for his dynamic portraits and figures in oil. With this one-day workshop, you will have the unique opportunity to learn from both!

Location: Hilton Head Island, South Carolina
Instructor: TJ Cunningham & Adam Clague
Cost: $200
Sponsor: Art League of Hilton Head
Website, email, (843) 842-5738
---
"Painting the Portrait in Oils"
October 7-9, 2022
Painting portraits can be highly rewarding, but it can also be intimidating! Perhaps your past attempts have looked flat and formless. Maybe the skin colors have been "chalky" or "muddy." If these struggles sound familiar, you are not alone. I'm excited to show you how to conquer these challenges and many more in this information-packed workshop! I'll begin each morning by sharing vital principles for portrait painting. Then, you'll see those concepts in action as I demonstrate painting a portrait from a live model. I'll verbalize my thoughts and show you my process from start to finish. Each afternoon, you'll have the opportunity to paint from a live model as I offer one-on-one assistance and critiques.

Location: Hilton Head Island, South Carolina
Instructor: Adam Clague
Cost: $450
Sponsor: Art League of Hilton Head
Website, email, (843) 842-5738