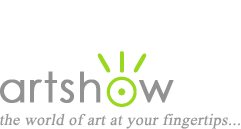 Art Workshops, Classes & Retreats
You are viewing: Portrait, Figure & Anatomy Workshops in South Carolina
Select from the following options to view more listings.
---
"Portrait Painting: Capturing the Essences of People & Animals"
Thursdays, November 4 - December 16, 2021
Painting portraits can be intimidating for artists. Yet, with some simplified approaches that go beyond line drawing to shadow shapes, use of chiaroscuro, color accuracy, and overall design composition the magic of portrait painting becomes a truly enjoyable skill. These days most portrait painters must work from photos so adjusting for the limits of the photo is an essential part of the process. If you can take your own photos of your subject that have excellent color, definite shadow shapes in the face, and minimal background 'noise' you will have more success with the painting process. Be sure to enlarge the photo to the exact face and head size of your intended painting—life-size or slightly smaller works best.

Location: Hilton Head Island, South Carolina
Instructor: Jana Stiles
Cost: $240
Sponsor: Art League of Hilton Head
Website, email, (843) 842-5738
---
"Expressive Watercolors - Flowers, Faces and Figures"
November 8-12, 2021
The Grande Cayman Resort in Myrtle Beach, SC will be our location for this exciting five-day workshop with views of the beach! Please join us where we will be diving into watercolors to experience the joy of having fresh flowers for each of us to begin this unique learning opportunity to "loosen up". After exploring flowers and some landscape elements, we will progress to interpreting the head and figure using photographs (your own or Janet's) to gain an intuitive and spontaneous approach. Skill-building, application of paint, intuitive color and design will combine to create a lovely atmosphere. "Show and Tell" is a fun sharing time with each other as well as individual attention.

Location: Myrtle Beach, South Carolina
Instructor: Janet Rogers, AWS and Steve Rogers, AWS
Cost: $575.00
Sponsor: Rebecca Z Artist Studio Gallery
Website, email, 843-450-2307